I am no Christian. [Spirituality & Religion]
I [b]am [/b]Christian.
And, I believe no wrongdoings go hidden because it always, always they are known by God. I also believe love is the strongest power that ever existed. Peace.
[@841775,Budwick] Seems like I haven't seen you in ages. I was wondering where you have been.
[@417971,LadyGrace] Hello Lady!
I've been around - most week days.
Good to see you too!
[@841775,Budwick] Thank you, brother.
Interesting. There are many wrongdoings that aren't revealed, people take them to their graves. Or just known by the them and the victims.

But yes, if love is linked with actions can be really strong.
Well karma was once explained to me as an ongoing process, it doesn't have to be supernatural. Like when someone robs and gets away with loads of money, people may think they got all that glamour but then the cops catch up. You can't spend that money because you're always looking over your shoulder.

Guilt, anger, sadness.. all that stuff carries over with you so that's karma in a nutshell.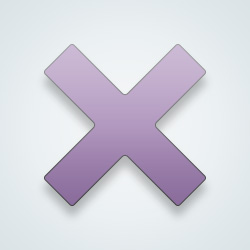 SW User
I love honesty than hypocrisy.
Lot of people hidden their image in the name of religion.
I agree completely with what you said.
Spot on. You're quite right. 👍️ 💗
Really. That's why you've wished bad "karma" on me three times now. So much for [b]love[/b] and this peace you try to convince us you have for others. 🙄
[@417971,LadyGrace] lady, you don't know what's karma. (refer @satanburger's comment) No one can 'wish' karma on anyone. You're just bashing on people who are suffering and who don't believe in God. Such people are liable to get what's coming to them. You, me, everyone are liable to karma. Yes, love is the most powerful force which you don't have for anyone, along with compassion.
This message was deleted by its author.
---
12833 people following
Spirituality
Personal Stories, Advice, and Support
New Post
Community
Health
Hobbies
Inspiration
Music
Poetry
Quizzes
Religion
Associated Groups
Category Members