Im not a trump supporter but I really feel sorry for the dude
hes a billionaire playboy turned president without any experience required. he doesnt need pity, believe me on that. feel pity for the people who are suffering and dying right now because of consistently bad decisions by multitudes of political officials
The President's handling of the pandemic isn't the worst we could've imagined, but the man took waaay too long to invoke the Defense Production Act and he didn't use it aggressively enough. And the relief bill was really trash, only granting sick leave to workers in companies with staff of 50-500 (as if viruses know or care how big a company you work for). The travel bans were nice though.
He is doing very little to help or protect his people from said virus.
In Canada they acted fast and took this threat seriously, and the death toll is currently under 250.
Trump made a comment about everything being back to normal by Easter. Over 8000 people have died from the virus.
Well, the fact that you're calling it the "Chinese virus" can pretty clearly be blamed on him. It's not the "Chinese virus," it's the coronavirus. He also ignored counsel to stockpile medical supplies in the event of a pandemic before it happened, denied the virus was an issue to take seriously until it was far too late, and has repeatedly tried to put people's lives at risk by trying to end the lockdowns far too early because he's afraid it'll negatively effect his campaign if the economy doesn't pick up.
The virus is not his fault, but he bungled the shit out of our response.
He's not really done much wrong other than thinking he could trust Obama appointed bureaucrats ... and being mean to libs . He predicted they would do this ( their next hoax)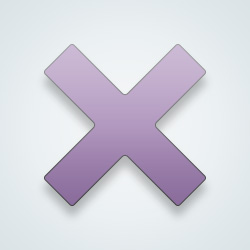 SW-User
Well "the Chinese virus" would be part of his problem, it's not called that, only he uses that rather racist name.
I agree, he is doing the best he can.
Well that's says a lot about you
If we as did that things would be much better
[youtube=https://www.youtube.com/watch?v=ky2eVY3d2xg]
---
22,557 people following
Doing Good
Personal Stories, Advice, and Support
New Post
Group Members