Boost your immune up vitamin C, D3, and whatever else you can get your hands on.
Appreciate what you listed but there's some info in there that really has nothing to do with Covid. And you've included some myths that aren't proven or have been proven wrong. So, again, I appreciate the efforts but if you're putting stuff out there around this you need to make sure your 100% accurate. Coronavirus hates heat is an example. There's no proof yet that this is seasonal. That takes time to prove.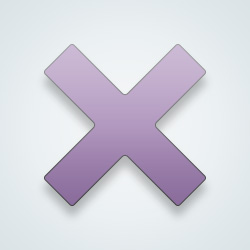 SW-User
It should be pointed out that in many cases it's impossible to flush the virus into your stomach as it is also in your sinuses. Furthermore, the virus can also attack the digestive system and in many cases it has. There is no conclusive evidence that stomach acid will kill this virus.
Ginger and honey tea is good (can add lemon if you want). I used to drink garlic and ginger with blended greens in the morning but its nasty af.
@
Joeyyy
you're so right is disgusting 🤢🤮 buy please please please show this to all of your loved ones
You can never successfully test for fibrosis like that.
Drinking excessive amount of water to wash away COVID-19 is the stupidest thing I ever read.
Vitamins help if you have a deficiency. I hope people stick to recommended doses. There are still trials to prove if they do have any role in treating COVID-19, [i]treating not preventing.[/i]
@
Miram
yeah yeah. I'm good. But thanks 😊 I like my methods better
@
TurtlePink
facebook crap you mean, good luck with that. 👍️
@
Miram
eww, it's the disgusting attitude. you've always been a hater it seems like.
Awesome!! Such an exhaustive and excellent list covering all topics on how to stay fit, healthy and safe in this crisis.
That's priceless info. Appreciated indeed.
---
22,557 people following
Doing Good
Personal Stories, Advice, and Support
New Post
Group Members