@MalteseFalconPunch: That is the plan, I'm way out of my element and in over my head...and worse in love with an addict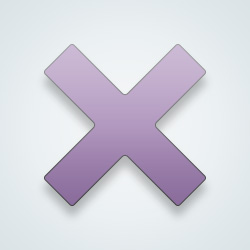 SW-User
I hope you can stop soon. I have personally seen the devastation this drug produces. I know that you've probably heard these words a 1000x. But hopefully you will take heed on this side of the addiction, rather than death's door.
That's a one way street dude.
If you're serious you don't stop "soon." That's what every addict says.
You stop now. You cut her loose now. Life's a solo man.
Good luck.
I have stopped for 10 days up until last week. Did the whole withdrawal thing. It wasn't unbearable just flu like
More you do and longer you do it the worse withdrawl gets....
Why I need to be done sooner than later. Honestly at first it was sort of fun/interesting but in reality I find it a daunting high.
Sooner you quit the less severe the withdrawl is all....
Well - you're gonna be dope sick when you stop - so sooner the better.....ain't gonna be able to work or anything else while you're in withdrawl - so you need to factor that in as well...
This message was deleted by its author.
---
73 people following
Heroin
Personal Stories, Advice, and Support
New Post
Associated Groups
Forum Members