Divine administration:-
Divine administration:-

The follower of God Datta must have full faith in the administration of God Datta in this world and should not give scope to any type of misunderstanding. When you worship God Datta, people say that difficulties come. You are misunderstanding God Datta in this matter. If your difficulties are removed, you think that the punishments of your sins are cancelled by God. This is the wrong impression. When you pray God to remove difficulties, God removes the difficulties not by cancelling your punishments, but, by postponing them to a latter date or to a latter birth with accumulated interest. This is really happening when you pray to God to remove the punishments of sins done by you.

When you pray for benefits, God brings back the good fruits of next birth to this birth with lesser values like a premature deposit. You think that you got good fruits even without doing good deeds. You worship God with immense love, but, that love is not on God and is on your desired fruit only. You think that God misunderstood your false love as true love due to which He cancelled sins and gave good fruits without doing good deeds. God is omniscient and He followed your thinking, but, the hidden truth is different. God does like this so that you may develop your devotion and become a reformed person in course of time. In the case of God Datta, He doesn't like to postpone your sins with interest, and He clears your sins now itself by giving the due punishments without interest. You misunderstand that God Datta gives difficulties for your worship!

If you harmed somebody in the previous birth, he will harm you in the present birth. Due to the lack of knowledge of all births, you misunderstand God for not punishing that person harming you in this birth. This is a retort case and God will not punish the other person. By this, you think that there is no God. If it is a fresh case, God will compensate you for your damage done by that person and God will concentrate on that person to reform him. If the other person is punished by God, you will not be compensated by that. Therefore, even in the fresh case, if God delays the punishment, you shall not misunderstand God. In any case, the devotee of God Datta shall live believing that revenge is completely in the hand of God. If that person is not reformed even for a long time, God will punish him severely. The administration of God Datta is very deep.
---
8,231 people following
Religion
Personal Stories, Advice, and Support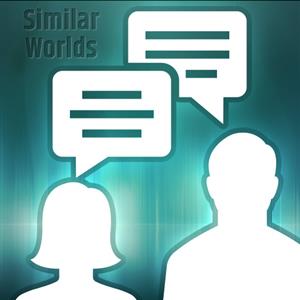 New Post
Associated Forums
Topic Members