This post may contain Mildly Adult content.
i've never heard that before haha
men who aren't afraid to get emotional are so hot
[@1029172,ginnyfromtheblock] she made it really clear how irritating I was whenever I spoke about my feelings/emotions and how she'd just been enduring listening to me
[@595086,somedude15] she is definitely the problem then 💖 you deserve someone who loves you thru that
I'd rather have a man who isn't afraid to be open with me than a cold, unfeeling robot. If I didn't want to deal with openness, then I'd marry a tree.
When the time is right and the mood is right it is extremely attractive for a man to let his guard down and to be as raw and honest as possible and share his thoughts and feelings.
You never got the feels for somebody?[@595086,somedude15]
[@11509,Keepitsimple] yeah I was just taking your original comment to mean that there are moments where it is the opposite (unattractive) for a man to share his emotions with you
Well yeah that happens too...like if he tells me he's scared to walk from the car to the front door, lol[@595086,somedude15]
A little vulnerability and expressing himself is nice. It's part of emotional connection.
If it's over dramatic and he is prone to crying, it's a turn off for me.
[@1173,Magenta] but just a little huh. I mean I don't think I ever overdid it and definitely never cried but I guess I was too open.
[@595086,somedude15] A little, as in moderation.
Aw. That doesn't sound over dramatic at all.
It's probably something within her, some inability.
I become more attracted to men who are honest & open about their feelings. But it's not just being open about their feelings; it's also attractive when they're engaging in conversation because they enjoy sharing things with me. Talking to a brick wall isn't attractive.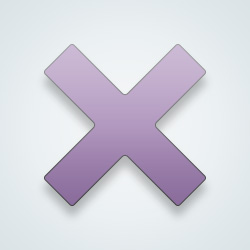 not for me. i think she just said that to upset you during a fight, but maybe she is only attracted to emotionally unavailable men. there are women like that.
I a gay man so I'll give my input. Definitely not. It's really unattractive when a guy doesn't open up about his feelings or emotions, it's a big red flag for me
Not at all. In fact, it's exactly the opposite for me.
---
43721 people following
Dating & Relationships
Personal Stories, Advice, and Support
New Post
Group Members