Do you ever wish you got another shot at someone?
If you didnt seize the moment there may have been a perfectly good reason and on reflection you're neglecting to recall it. Move on. Life is short.
[@854658,Asificair] Maybe good advice...

Or maybe I just got cold feet and chicken out... and it's a bad reason I didn't seize the moment.
[@800884,Viper] Then recognise that and avoid it should similar circumstances arise again, avoid wasting time on woulda,coulda,shoulda!
[@854658,Asificair] Yeah I need to get better at not wasting time and waiting on things to happen
Maybe she will get fat and ugly and you'll be glad
[@1005180,TerriG] talking from personal experience? ;)
[@800884,Viper] yeah I know plenty of exercises to make your ass bigger
[@1005180,TerriG] Well please share! I've lost some weight and what I thought to be my good looking man ass is sadly gone 😩
You should go after her. She's probably hoping you'd call her.
[@10970,SimplyTracie] I would try calling (or probably texting her) but I don't have her number.

I was gonna give her mine on the last day I saw her, I gave her a surprise gift, which made her smile and get all quiet and I thought we'd talk later.

When later came, she gave me a big ol' tight hugs and extremely quickly said, I'm sorry this is your last day and surprisingly quickly bolted for the door.

In hindsight, I should have given my number with the gift, or ran after her, before she got to the door.
[@800884,Viper] Use the mail. I'm sure the post office is still in business. At least you can say, "I tried"
[@10970,SimplyTracie] She was a work crush lol, so I don't have home address, and sending it to work would kinda be weird lol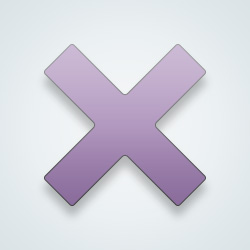 SW User
Sometimes. But I wouldnt give up what I have now.
[@949508,V00dooCakeNinja] I hope someday to have that something I wouldn't want to give up 😊
I felt like that during those times that I thought I should have done this and that just to make it things work for us or what if I tried and push for it, because he knew and I also knew it that we are in the same road, we both feel something other than being friends. But maybe it was all on me maybe I was too strong for him and he is not that confident enough to keep me.
---
43269 people following
Dating & Relationships
Personal Stories, Advice, and Support
New Post
Group Members