Do you have a list of traits that would make up your perfect partner?
I would treat the ugliest girl in the world like a queen if she could just talk about something besides 'other people'. That is an exaggeration for the sake of emphasis. If I could find someone who knew the three graces, and the difference between the Musae and monster truck, I would be happy as a clam! I'll probably die alone.,
Yes. I think we all have such a list, if only subconsciously. It's in recognition of that list where one can truly find a close enough match that can sustain the relationship.

If you do not have a set of certain parameters how can a relationship possiblity last? The incompatibilities would be far too great. Which is why I believe a good deal of relationships do not last to begin with.

Now as to whether I am the same things on my mental list. For the most part the two are the same. Though my mental list leaves a lot of room for variances.

Making my list to strict would leave little room to find anyone. What I find ironic is quite a few people have criticized me for certain aspects I have on my mental list. Even though I consider my list quite broad minded.
[@383673,coldchild] This discussion is "beginning" to fall in line with another.. Real world verses fantasy world. I believe it's possible that is one of the reasons such strict lists are made.
[@412417,DeWayfarer] maybe they are doing it purposely to avoid the risk of getting hurt..
[@383673,coldchild] That would be another of many. My meaning was is people prefer a fantasy rather than a reality. And so some make a fantasy list and hoping it becomes real.
No lists. It will be the whole package and not point by point matters for me.
[@383673,coldchild]
We can be different but still go by similar values of how to be as humans. :-)
[@414209,SapphicHeart] That's what I was referring to when I said basic needs, obviously it wouldn't work with wholly differing core values.
[@383673,coldchild]
We agree. *-*
What means 'perfect' ? That's naive. We all have our own imperfections. When you truly love someone, it means also accepting those imperfections. I'd be happy enough if I could find someone who is on the same 'wavelength' (having the same kind of opinions about faith, sexuality and money). According to a scientific research, those three subjects are the most important ones to have in common. secondly, being able to listen to each other and talk about feelings on how you experience each other, and being able to cope with negative criticism in a way like doing anything you can to improve yourself so the relationship will improve as well. Then thirdly, knowing each other BEFORE a relationship begins, and being each other best friends, and not only focus on the falling in love part and the warm fuzzy feelings. It's also about responsibilities, being able to cook for your partner when he or she gets sick. Offering a shoulder to cry on. But also giving each other the space and time to do some me-stuff, that you don't always have to be together 24/7. I don't think it's easy though to create such a list. But this about sums up mine! ;)
[@388227,LilyOfTheValley] agreed, I think people limit themselves a lot by having a set list to start with.
Kind
Compassionate
Loyal
Sensitive
Intelligent
Sensible
Patient
Affectionate
Respectful
Honest
Responsible
Knows what he wants
Has a good sense of humor

I think I am most of the things on this list, though I need to work on being more responsible, and I suppose my sense of humor could be better, though I don't think I should laugh at things that aren't funny, just to make someone else happy.
[@1351,TeresaRudolph71] I think a sense of humour is less laughing at things you don't find funny and more being inclined not to take things so seriously.
[@383673,coldchild] That's a good way of looking at it.
Yes but it is not a fixed list. He is better than me in some things and that can be beneficial because I do want to learn from him. 💃
Someone could meet all the categories on a list yet not be the "right" person.
[@602378,Fluffybull] Agreed. I don't think we are very good judges of what we would actually find attractive lol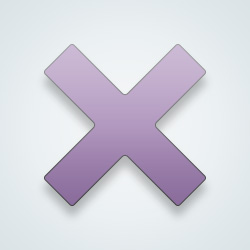 SW User
no, isnt that where an alter ego comes from? Idk. Im okay with my dog. Thanks.
Yes a princess by day and a slut by night 😊
---
Suggested Posts
44190 people following
Dating & Relationships
Personal Stories, Advice, and Support
New Post
Group Members