Is it just talk or do you think he really means it?
I've dealt with this loser myself, he's pretty unstable, so best to view him as a deranged soul. He gets a buzz from abusing people and living out his violent right wing fantasies on here. Wouldn't surprise me if he had a poster of Anders Breivik on his bedroom wall.
@
robingoodfellow
he absolutely craves the attention. It's all he has in life.
@
Richard65
and he's taking it as a right vs. left issue. I have a lot of friends and family who are conservatives. They don't want death marches.
@
robingoodfellow
yes, this guy has evidently crossed a line into violent fantasy. I genuinely do think something has gone wrong in his life. Notice how he backtracked from admitting he wanted to execute leftists after suggesting they be put against a wall? He's a typical fake right winger, full of bullshit. When it really comes down to it, he's happy to let others do his dirty work for him because he lacks the courage of his own convictions.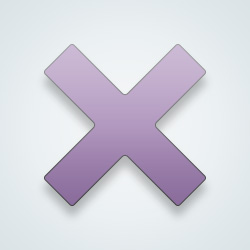 SW-User
Well, he means it in the sense that if it actually happened, he'd sit passively by and let it happen. But it's just talk in the sense that it's never going to happen, he's not going to do anything to make it happen, and it's ultimately just hot air from someone who thinks raging online is a personality.
There's a few very hateful people on here who would absolutely love to live under an authoritarian government as long as the ideals favor them. They don't realize how that's going to affect them after the military is done with the LGBTQ+ community though.
Trump is openly talking about murdering his political opponents.
TBH, I don't think he's going to purge America of all Leftists on the level that someone like Stalin did. Trump, being petty, is going to kill people who have wronged him, personally. However, this will normalize soviet-style purges on the Right. And eventually when we have a Republican who is ideologically fascist, like Ron DeSantis, then we will have soviet-style purges.
And I do think Fascists understand all of this. They want it.
I see quite a few comments like that, too, and have been seeing similar ones for many years.

I see that this particular user has outed himself, and says he [b]does[/b] mean it. Although he is obviously a very [i]small[/i] man of quite limited vocabulary and intelligence, that amount of animosity towards others smoldering within someone is troubling.
@
Piper
you know you've hit on some truths when he rages at you and calls you names.
@
robingoodfellow
Yeah. I was feeling a little bad about violating my personal code of conduct about getting personally insulting, too, until I saw his reply. It's so ridiculous, it's [i]almost[/i] funny. "Trendyfag"? 🤦🏼‍♀️
People who talk like this, I have really taken part in actual behaviors of this type. But I have found that if they get worked up enough they will happily do so. They may not do so a second time. Because the first time? There are phenomenon that are not commonly discussed that are extremely discomforting to experience. But don't be dissuaded from being concerned about such persons.
We are not allowed to say someone's name. But we can @ them, That form of direct address. Just saying
This guy is still crying about me? Fucking A, dude...Get A Life.
---
1,583 people following
Donald Trump
Personal Stories, Advice, and Support
New Post
Associated Groups
Forum Members