Why is there so much (deserved) animosity towards the European Super League?
The irony of this proposal though is that this situation already exists within the Premier League.

Most of the clubs proposing this breakaway league are already in the exalted position of being regular top six teams anyway !

The club fan was eliminated from the business model the second The Premier League was created !
Ticket prices went from £5 a match to upwards of £35. Almost overnight !
Pricing 70% of 'Father and Son' regular game goers completely out of the game.
And they've had it that way for what ? 30 years now ?
Then the 're-branding' of The European Cup into The Champions League doing exactly the same thing !

I'm not surprised clubs are finally taking this idea on.
They've had to 'doff their caps' to Sky television for the same period of time (although I notice nobody's mentioning how bloody expensive it now is to even watch your team on tv either !)

The death of fan based football

All these things enhanced these clubs while at the same time making it impossible for others to compete on the same level.
I was only pulled into discussion by the idea that meritocracy only works in the movies- I think an eternal source of frustration for me on this side of the pond is my neighbors think if the USA isn't a meritocracy it's at least close to one..

It's distantly removed from being one.
To paraphrase...

They are bottle merchants who hide from the fan base, having Zoom calls to create a breakaway league whilst lower tier leagues are struggling to make ends meet in the middle of a pandemic.

Neville hit it on the head.
Is it true that City and Chelsea are pulling out?
[@322755,Nyloncapes] City are also about to do the same and Ed Woodward has just resigned

😀
[@422868,Burnley123] think other 4 will think hard about this now, looks like it will be a flop this new league, can you imagine if fans were in grounds
[@322755,Nyloncapes] Yeah, there would be a lot of protests. Hopefully this stupid venture will collapse completely now.
Pay for play! It's how things work in our economy. Meritocracy only works in the movies..
[@946009,Quetzalcoatlus] [quote]Meritocracy only works in the movies..[/quote]

I can't disagree lol. Though there are degrees of it.

[quote]Pay for play! It's how things work in our economy.[/quote]

Correct but I think that is not a good thing, as anyone who has ever read my politics posts will know.
[@422868,Burnley123] I'm excited to see how that new league will do and there will have to be a championship tournie involving new and old leagues. It'll be epic!!
[@946009,Quetzalcoatlus] More epic than your trolling or less epic? 😜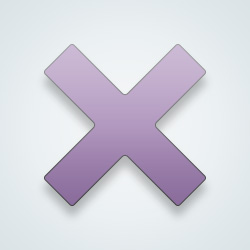 SW User
I'm not actually that opposed to it actually. It's just a continuation of what's been happening for years. I think I've actually gone off football to be honest, I rarely watch it anymore.
[@1190214,TUFKAL] Just because something is bad, doesn't mean that it can't get worse. Our league is still relatively competitive. If you were going to have a European League, you would need promotion and relegation.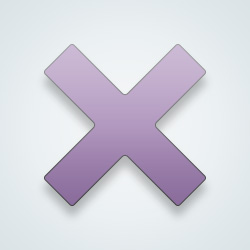 SW User
[@422868,Burnley123] I don't think it will happen anyway.
[@1190214,TUFKAL] I hope you are right.
https://www.theguardian.com/football/2021/apr/20/chelsea-to-withdraw-from-european-super-league-amid-fan-protests

Chelsea pulling out and City is now wavering. I take personal credit. 🤣
[@422868,Burnley123] Just think about it. A champion of champions club tournament. The winner takes all the glory! I'll def watch!!
Ed Woodward, the United CEO has just resigned. The collapse of a coup in real time. 🤣👏
---
11639 people following
Politics
Personal Stories, Advice, and Support
New Post
Associated Groups
Category Members