Is it a signal to the base that COVID-19 really is a hoax when the CDC recommends everyone wear masks in public but Trumpy says he won't do it?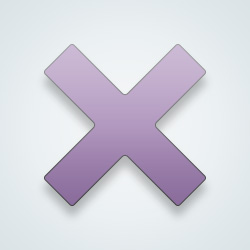 SW-User
He should use duct tape instead
Trump is a crusty old businessman and he doesn't like to do what he's told.

In Canada they are telling us not to wear the masks unless we are sick already. The hospital workers are horribly short of masks.

This coronovirus is real, and it's nasty.
@
purplepen
I bought a bunch of cloth masks last year during one of the firestorms up north when the atmosphere was affected. They're washable, so now they'll serve for this. I took some to my parents at the time, Pop insists he's been using them.
@
purplepen
make sure it's a medical grade mask (or viral particulates will go straight through it), make sure it's fitted properly, if possible double mask, never touch the outside of the mask, replace the mask every 15 to 30 minutes (moisture from your breath allows the virus to go straight through), and even then you're wasting your time unless you're wearing goggles or a face-shield (the virus will enter through your eyes).
Do not touch any surface and then touch your face. Depending on the nature of the surface the virus can remain viable there for anything from several minutes to several hours.
Good luck
Why is he doing it though? You'd think he'd realize that the demographic that's most at risk also tends to vote Republican. It's very much in his interest to give them good health advice.
@
StephanieM
It is, but nothing gets through the wall of his own vanity, and the word from his aides is that he doesn't think it would look good on him.
If he were to wear you would bitch that he's taking away from the first responders and medical personal
@
thedarkside
But seriously, is it a signal to you that COVID-19 really is a hoax after all?
@
daisymay
Sorry we only talk to real men, not sissies.
@
thedarkside
Is the little bitch mad she got told? Aww!
[quote]Sorry we only talk to real men, not sissies[/quote]
Besides the ridiculousness of this assertion (maybe you can figure out how stupid that was, maybe not), did you feel it necessary to let us know your partner preference just to answer whether or not you've been given the correct signal about COVID-19 being a hoax?
I don't think so, but let your freak flag fly!
there are deniers in every disaster, even then they are in a position to know better.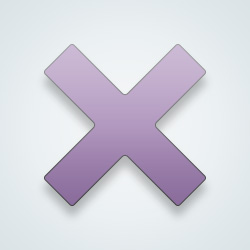 SW-User
More like a herd of sheep following the leader off the edge of a cliff.
@SW-User Silver linings! I'm just hoping my family and I survive the waiting period. 🤞
Hey, if they don't want to wear masks, let's not force them. I believe in warning people once (maybe twice) and then letting them do what they want and take the consequences.
@
daisymay
I note that some narcissistic buffoon in America has ordered 3M to stop exporting N95 masks to foreign countries such Canada and Latin America.
Of course, the result will be that foreign countries will stop sending supplies to America - and two-thirds of 3M's N95 masks are manufactured overseas.
The Canadian Prime Minister has pointed out that Canada sends health supplies across the border every day - including many nurses who work in American hospitals - and has described the order as a mistake (which is about as threatening as diplomatic language can be).
Of course, the buffoon is merely trying to wipe his own fingerprints off his own comedy of errors
@
newjaninev2
[quote] note that some narcissistic buffoon in America has ordered 3M to stop exporting N95 masks to foreign countries[/quote]
Huh. He must have all the masks he thinks he needs to cash in bigly by selling them to those countries from "his" stockpile.
He seemed to be perfectly fine shipping tons of them to China when he first heard about the hoax. I guess the siren call of the greenbacks got to him.
---
16,209 people following
Politics
Personal Stories, Advice, and Support
New Post
Politics
Associated Groups
Category Members