Have you ever noticed when you ask a liberal a question he doesn't want to answer his response is always that's the wrong question?
Their discussions are filled with slogans, half truth, and talking points. Always something they heard, or were told. Never something they thoroughly researched. They become unhinged when you produce facts and statistics. Usually this is when they reach for the 'racist' 'fascist' 'hate speech' card.
Absolutely impossible for then to agree to disagree
I don't know, but the SCUM BAGS who are using the Parkland tragedy as ammunition for their stupidity deserve to be blocked and disregarded. They took a stab in the gut and used it to their advantage. I hate and despise them to no end. Filthy despicable monsters who do not deserve to be called "human".
[@3557,puck61] To all those pseudo liberal scumbags who hate this country, they need to be told this every day.

[youtube=https://www.youtube.com/watch?v=FLLSU8grCXw]
Modern day liberalism is a plague. These drones hate themselves, their country and freedom. You can't coddle people who don't wish to use reason or logic. These people are a scourge against western civilization. Freaks who have turned everything good into evil and everything evil into good. Their false messiah Hussein Obama did enough damage in eight years to permanently stunt their minds. The country is gone because people stood back and either ignored this cancer or either catered to this fascist liberal ideology of delusion.
[@3557,puck61] well, I think it's important to differentiate between the left wing leaders and the rank and file leftie. I believe the leaders are the evil ones with the agenda and the rank and file, for the most part, are just ignorant fools, suckered in by emotions and either don't think or don't know how to think. That's why the left was determined to take over education so they could get those young minds before they are exposed to learning and critical thinking. They wanted to brainwash them essentially. We are now dealing with the first generation that has been exposed to their influence since day one, i.e kindergarten and yo can see what I mean when you talk to them. You can virtually prove something to them but they still cling to their preconceived idea no matter what.
I got triggered by some scumbags trying to use the Parkland tragedy to smear Trump supporters, and maybe I need some time off. [@120824,katielass]
That was the biggest dick move I've seen in 12 years of internet, and I admit. I was and 'am' pretty triggered by it.
[@3557,puck61] Well, those kids are going to find out real quick that you can demand until hell freezes over but that doesn't mean you're going to get what you want. Will be a good life lesson for them. What a shame they don't have anyone guiding them in the direction of real solutions that will actually help. But the left has their claws imbedded in their brains and that's the tunnel they're looking through.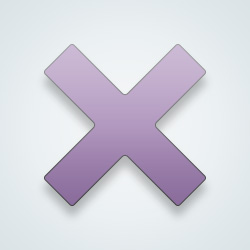 SW User
I'm fully convinced they need to be sterilized. I'm speechless anymore. I can have a more in depth conversation with a child. In which case, I've yet to come across one who doesn't know Trump and isn't a fan. Maybe there is a little hope.
[@584388,Littleboxofsecrets] I'd take Trump any day over what the other side is offering. Any day, every day.
Or they call you a racist.
I'm a liberal and have never done that... 🤔
---
11075 people following
Politics
Personal Stories, Advice, and Support
New Post
Politics
Associated Groups
Category Members