This post may contain Mildly Adult content.
I Love Black and White Photography
B&W photography has always added an attractive dimension to how life and people are represented.

A beautiful woman in a beautiful photo format equals a wonderful post.
[@485959,seeandhear] I always enjoy your eloquent words. Thanks so much my friend, such a lovely way of expressing your thoughts on this gloomy Friday. Now you've brought a little warmth, so appreciated.🤗
[@1657,sensualbeauty1] Thank you for your kind words. May the sun appear soon and dissipate the gloominess, though one smile from you would be a great start.
🤗
[@485959,seeandhear] You're words always bring a smile my dear friend. Thank you so much, I hope the gloom dissipates soon. Keeping fingers crossed.🤗
There is vibrant and vivid color hiding in that black and white image. Your smile stands out as well in contrast to the shadows, your eyes and hair. The smile and your skin seem more luminous because of it.
[@553347,curiouscapguy] Thank you so much my friend. Strange how I perused the rich colour version and then looked at the black and white. The subtle differences are rather unique as is the quality of the two pictures. As always appreciated, hope you have a fabulous Friday. 🌺
[@555717,clamenza] Oh I can hardly wait for the Summer. Youre right a balm for the soul after the long Winter months. ☀️
[@1657,sensualbeauty1] Me too!! 😁
Ah yes and the beauty of black and white photos is that it allows the viewer to enjoy the contrast and change the colors on an imagined whim.
[@11768,GJOFJ3] Having the option of colour versus B&W is wonderful. Love the total contrast of both. Thanks so much my sweet friend, appreciated..
Beautiful picture of a beautiful subject. 👍 Strategically cropped. :(
[@1104,ToyMan] Yes we'll my friend, you know me. Always strive for a little sultry and classy.😉 Thanks so much, appreciated. Happy Friday..😁
Would not matter what format or venue, you are gorgeous
[@361986,Mk8155] Thank you so much my friend. Hopefully you're doing well and enjoying a great weekend.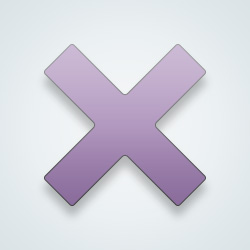 ---
4572 people following
I Love Black and White Photography
Personal Stories, Advice, and Support
New Post
Art
Hobbies
Group Members