This post may contain Mildly Adult content.
February Is Black History Month
[b]Our Gang[/b]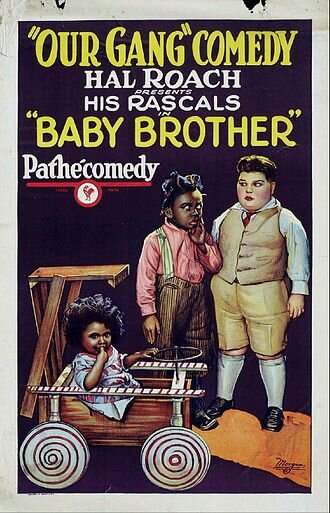 [c=000000]The Our Gang series produced during the Jim Crow-era is notable for being one of the first in cinema history in which African Americans and White Americans were portrayed as equals. The five black child actors who held main roles in the series were Ernie Morrison, Allen Hoskins, Eugene Jackson, Matthew Beard and Billie Thomas. Ernie Morrison was, in fact, the first black actor signed to a long-term contract in Hollywood history[7] and the first major black star in Hollywood history.[8]
The African-American characters have often been criticized as racial stereotypes.[9][10] The Black children spoke (or were indicated as speaking via text titles in the case of the silent entries) in a stereotypical "Negro dialect", and several controversial gags revolved directly around their skin color: Matthew Beard's Stymie character sweating jet-black ink,[11] Billie Thomas' Buckwheat character being given fake "white measles" instead of dark ones and supposedly turned into a monkey,[12] and so forth. One early Our Gang short, Lodge Night (1924), revolves around the kids forming a parody club based on the Ku Klux Klan (though the Black children are still allowed to join).[13]
In their adult years, actors Morrison, Beard, and Thomas defended the series, arguing that the white characters in the series were similarly stereotyped: the "freckle-faced kid", the "fat kid", the "neighborhood bully", the "pretty blond girl", and the "mischievous toddler". In an interview on Tom Snyder's The Tomorrow Show in 1974, Matthew Beard said of his time in the series that "I feel it was great. Some of the lines I had to say I didn't like, but I never look at it like that. I just try to look at it as mostly a fun thing. We were just a group of kids who were having fun."[14] In a separate interview, Ernie Morrison stated, "When it came to race, Hal Roach was color-blind."[15]
Despite the stereotyping and racial gags, Our Gang's integrated cast caused it to be disliked by certain theater owners in the southern United States.[13] Early in the existence of Our Gang, these theater owners complained to Pathé that Morrison and Hoskins had too much screen time and their prominence in the shorts would offend white audiences.[13] A later Our Gang spin-off film, Curley (1947), was banned by the Memphis, Tennessee, censor board for showing black and white children in school together, a characteristic common to even the earlier shorts.[16] Other minorities, including Asian Americans Sing Joy, Allen Tong (also known as Alan Dong), and Edward Soo Hoo; and Italian American actor Mickey Gubitosi (later known as Robert Blake), were depicted in the series with varying levels of stereotyping.[/c]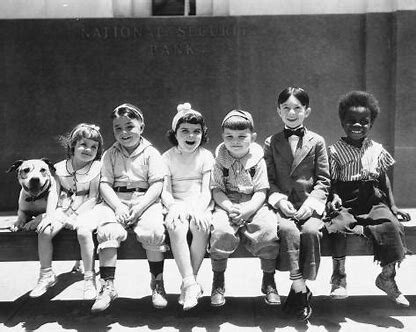 https://en.wikipedia.org/wiki/Our_Gang
---
1,976 people following
History
Personal Stories, Advice, and Support
New Post
Associated Groups
Forum Members