Fox News Channel Beats CNN And MSNBC Combined In November Cable News Ratings.
Fox is also the LEAST ACCURATE. According to several studies, the NPR audience is the best informed, and the Fox News audience is the least informed.

2011: Fox News Viewers Uninformed, NPR Listeners Not, Poll Suggests
https://www.forbes.com/sites/kenrapoza/2011/11/21/fox-news-viewers-uninformed-npr-listeners-not-poll-suggests/#531a082f4fd8

2012: Survey: NPR's listeners best-informed, Fox viewers worst-informed
https://www.poynter.org/reporting-editing/2012/survey-nprs-listeners-best-informed-fox-news-viewers-worst-informed/

2014: 5 facts about Fox News
http://www.pewresearch.org/fact-tank/2014/01/14/five-facts-about-fox-news/
Also http://www.journalism.org/2014/10/21/political-polarization-media-habits/

2015 Fox News viewers tend to be less informed, says new study
http://www.digitaljournal.com/news/politics/fox-news-viewers-tend-to-be-less-informed-says-new-study/article/4337622015-2019
https://www.politifact.com/punditfact/tv/fox/

Interestingly, Fox won a lawsuit in court ensuring their right to lie and misinform the public.
See: http://www.philly2philly.com/politics_community/politics_community_articles/2009/6/29/4854/fox_news_wins_lawsuit_misinform_public
The dumbing down of America
They're all ignoring the strikes across the UK, France, Spain, Greece Germany...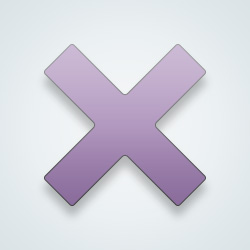 The cartoon channels gets more viewers than them also
They tell their audience what they want to hear.
REEEEEEEEEE

REEEEEEEEEEEEE!!!!

😂
---
4,583 people following
News
Personal Stories, Advice, and Support
New Post
Associated Forums
Topic Members