How did you become fluent in another language?
The only way to become totally fluent is to actually speak it...so if moving to the relevant country isn't an option join a class that focuses on conversational German or whatever language you choose....And I would advise an actual real class rather than an online one.You can chat with your classmates in an informal,relaxed setting.Difficult at the moment.I am fairly fluent in Welsh and got there by doing exactly that.
It does help that I live in Wales.
Also select a tv show-perhaps a kids one-and just watch it.You won't understand it at first but you get used to hearing the language being spoken.
[@356742,SirfurryanimalWales] Thanks😀
[@356742,SirfurryanimalWales] The TV show idea is a good idea. I'm at the stage where I can now pick out the odd word here and there and know what they said. Though my biggest problem is finding them in Dutch. More often than not, they are in German.
---
This message was deleted by its author.
Find SW friends who already know that language... you'll need someone to practice with.
Try and error to be honest.
Usually by learning some basics from a book, and then living in the country for a while. The more languages you already speak, the easier it will be to learn a new one. Learning Spanish isn't that difficult if you speak Italian.
me trying to learn French... 🤔

[youtube=https://www.youtube.com/watch?v=i5ZdBsbj8K0]
[@597698,wildbill83] ???? 😐
[@6602,helenS] you replied to a video comment without actually watching the video, and now you're confused... 🙄
[@597698,wildbill83] Yes, I replied to the line you wrote above the video. Sorry man. 🌷
I also wish I could be fluent in German. Italian also! I am fluent in French but I would love to be fluent in more than my mother tongue.
[@2096,caesar7] If fluent in German you could listen to Krautrock, and understand the lyrics!
[@6602,helenS] No...but Germany has great prog rock bands!! :)
I grew up speaking English and Cantonese as joint first languages, I learnt mandarin when I was six and seven and Wu in my late teens/ early 20 as I was working a lot in Shanghai. I think the best way is to immerse yourself in the language and culture of the language 🙂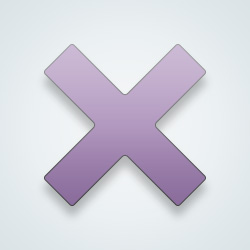 SW User
Brought up with the 2 equally
---
27470 people following
Miscellaneous
Personal Stories, Advice, and Support New Post
Associated Groups
Category Members