As long as democrats have their way this country will not be a beacon of hope. That is the last thing they want. And children's lives? Have you any clue how many babies are killed in the US every year with the approval of the democrats ? Before you get too comfortable in the CNN propaganda about guns, and telling Americans what is most important, consider this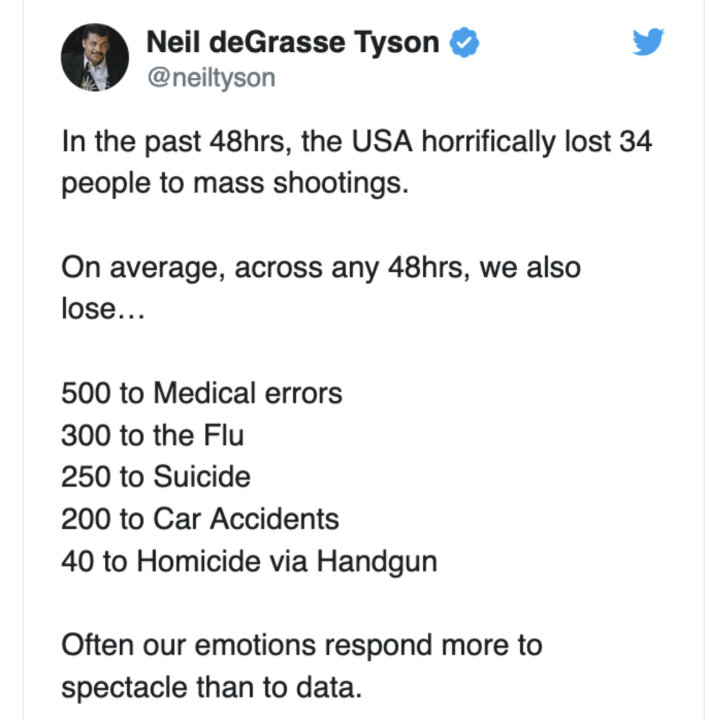 @
HarrietteSpeedy
no I'm saying our constitution protects our rights to have them and all of your British blustering is moot . We are going to keep them .
@
TexChik
I have a contact on another website somewhere who is very knowledgeable about a very wide variety of subjects. Religion, history, science, you name it and she is quiet capable of coming up with good answers. Really I'm (almost always) amazed at the breadth and depth of her answers.
Yesterday she answered a question about guns. I was amazed, but not in a good way. Looks like we finally found the one subject she knows almost nothing about and the amazing thing is that she's convinced that she's right and has no intention to consider any information presented to the contrary.
The gist of the question and answer had to do with using an AR15 to shoot prairie dogs. I think she actually suggested that virtually any other rifle and even pistols would be more appropriate. Something about "military speed" rounds. And apparently she's even a gun owner.
We don't have prairie dogs here and I don't own an AR15 but I'm reasonably sure getting close enough to shoot one with a pistol is a bit unlikely and I'm reasonably sure an AR15 in .223 would be a much better choice than my .30-30 which doesn't travel at "military speeds" but packs way more punch than the little .223.
This is what's wrong with "gun control" debates and why the rest of us are opposed to passing "reasonable gun control" laws. The people making the suggestions are generally fucking clueless.
@
TexChik
You probably will. After all, what do kids lives matter when you can prance around and play at cowboys?
It's a shame that what could have been one of best countries in the world, and with some really decent people, should worship weapons so much.
---
39,700 people following
Life
Personal Stories, Advice, and Support
New Post
Associated Groups
Category Members