Maybe someone needs this encouraging word today.
We are, what we allow. Take control, or you'll BE controlled.
I learned a long time ago, when you're not in control of your life, you forfeit it to someone else, and you may not like it.
I'm not talking about those poor souls who are ill or disabled, bless them, Lord. I'm talking about those who can still take control of their lives and claim the right to what they deserve. I vow to never give yesterday, permission to run or ruin my life and happiness, today! Why waste a precious day?
I refuse to sit around and think about nothing but all that garbage in the past. What do we do when our house is unclean? Do we sit around and let the food and all in the garbage can rot in the kitchen until it starts stinking to high heaven? That's an unhealthy way to live and we cheat ourselves of good, clean living and the air we take in. No. You'd take it right out to the curb, where it belongs, so why would you allow the emotional garbage in your life to take permanent residence, so it can clutter and rot your mind? You're hurting and abusing yourself, that way. YOU are, not anyone else. Others have nothing to do with that. They don't even know what you're thinking and probably don't care! This is totally your choice and your responsibility, so we can't blame this activity on others. Life is meant to live, and giving your mind permission to focus only on past hurtful things, keeps it cluttered, confused, unhappy, and worst of all, that's not living. I call that "stinkin' thinkin'". That's dying and rotting like a dead animal, buried in the backyard. Don't do that to yourself. You deserve the best, and the best, is to come to the present and finally LIVE...cause it IS a "present". Life is God's gift to us. Not to be wasted.
We need to give ourselves a break! Not be so hard on ourselves and forgive ourselves. I know in my heart, I did my best and that's all a person can be expected to do. I refuse to let Satan bring up and accuse me of my past, when Jesus has already forgiven, erased, obliterated, and forgotten my sins. My past is exactly that... my past, and I'm not going there. What life I have left, is precious, and I refuse to waste days I have left, on regrets! God told me a long time ago, it's not what happens to us in life; it's what we do with what we have left, that counts. God made us the most resilient people, to survive, to thrive, and never give up! We've only to exercise those great qualities.
I'm going to enjoy today with Jesus, who redeemed me and pardoned my sin. The past is over and none of that will matter a hill of beans, when we get to heaven, anyway. We won't even remember it, so why should we even entertain thoughts about the past and give it power over us now?? It's not "our" past anymore. We don't live there, anymore. It's gone, and I won't carry, claim it, or keep it in my life today!
For what good does that serve? Not one thing, so it serves no purpose at all to return to the past and wallow in the emotional MUD, that Jesus redeemed us from, and better yet, has forgiven and forgotten about. It means nothing. It's all about what we "allow" in our lives, as to how happy we'll be, and we really do have control over that, by the choices we make. We must remember that we don't have to be perfect, because right now, we're living in a chaotic, imperfect world. We can only expect to do our best. Peter, in the Bible, was drowning at sea, until he kept his eyes on Jesus. Yes, we need to stay up to date and informed, however, the sea is the cares, troubles, and evil in this world. As long as we keep our eyes on this troubled world, we'll never experience the peace, joy, and love, that Jesus gives. If we want to be happy, God said, "Give your troubles and cares to Me. You are my child. I am your Father, and I will take care of you."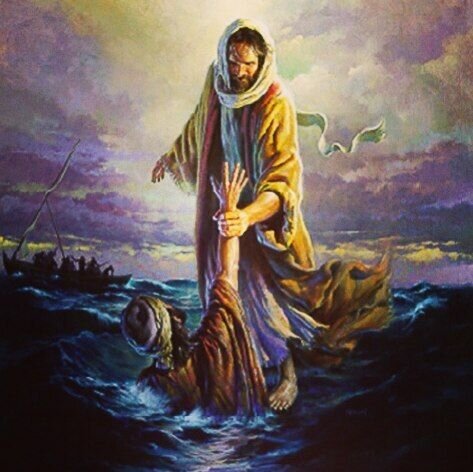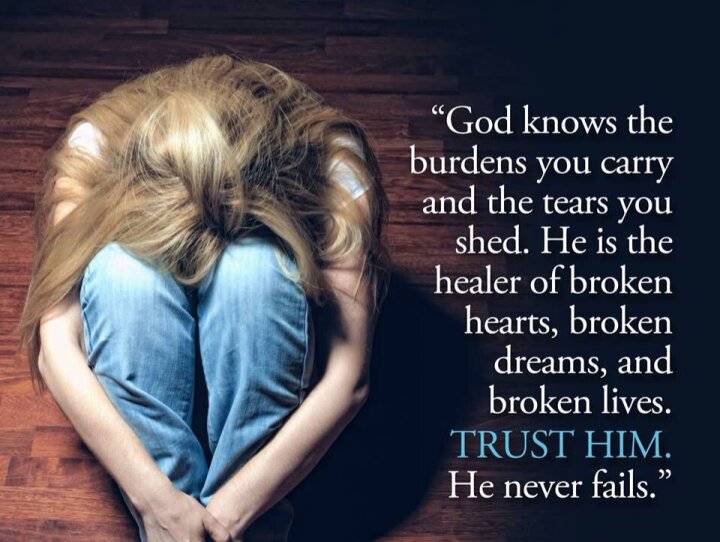 I hope you help someone with this positive post LadyG. 🤗
+
1

· Reply · Sep 13, 2021
---
20202 people following
Life
Personal Stories, Advice, and Support
New Post
Associated Groups
Category Members