got an email about someone trying to log into my emai?
I got one the other day but they wanted my PayPal login... And I was like, "Bruh, there's not even a penny in there. I haven't used PayPal in 10 years!" 😂
@
JupiterDreams
Thank god Paypal has a feature that let's you accept or decline. I gifted a couple bucks to someone and I go into my paypal one day and see I have a notification. The person submitted a request for $400!! I was like, uhhh no no no no omg no no no, and so I declined, closed that paypal, and made a new paypal. I had a feeling if I declined and didn't close and make a new paypal, they would just keep requesting money.
@
JupiterDreams
Yea, it was really scary for the minute lol. Then everything was back to normal. My thing was, if there was no thing in place, just request money and get money, uh yea, that would not have gone over well for me.
Would definitely setup two step authentication if I was you.

All my emails accounts have had it for a decade now. Including work email accounts.

One email account I have had for twenty five years and no problems. Though they didn't start two step authentication until 10 years ago.

Also if your email account by chance is on google, they have a third authentication method with a verification code list file. A set of ten verification codes.

Would behoove any to get a set of verification codes in case of cellphone loss. Yet print it out and file them in a filing cabinet.
A few years ago I started getting emails about some kind of potential access to my email account from vietnam. Now I know this wasn't a scam email, because the header of the email, was the legit www.companyname.com.

So I changed the password, and almost immediately got another potential access email. Well in any event, I ended up changing the password 3 times, and the last change made my password something like 20 characters long. Then I stopped getting those emails.

Not sure what it was, but because the password is so long, I can't even remember it now. It sucks.
Im legit poor, and uninteresting. there is not even anything you could blackmail me about.

😂 I felt that 😂
Well look like the Prince from Nigeria has moved to South Africa 🤣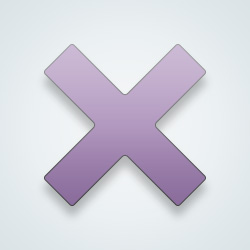 SW-User
I got the blackmail email where they claimed to have screenshots of me masturbating to weird porn and threatened to send it to my Facebook friends and family 👪😅🤣..

Problem is that I don't use Facebook or other social media, my camera on my laptop has been covered for years and I don't use it to watch porn.. 😂😂😂
Reported as phishing, spam and into the trash it went!! 😂
I love the ones that claim to have hacked into your computer and turned on the camera to record all the stuff you were supposedly doing while sitting in front of it. But I guess that might cause some people to feel uneasy, lol.
Probably they guessed your password or you used a password on some other service that got compromised, revealing it to attackers who tried it on your email provider and/or other platforms.

Change it asap.
I'm sorry. A similar thing once happened to me and I told my mom that the fucker wouldn't get a dime because I had nothing to begin with.
That's most likely a fake email in itself.
Its fake they just want ur log in info
But the Nigerian prince has bling bling for you!!
---
123 people following
Email Spam
Personal Stories, Advice, and Support
New Post
Associated Groups
Forum Members