What's the coziest hotel you have been to?
Well, it was a motel. In Englewood, Florida. It felt like it was a little cottage with it's own stove and oven, microwave, fridge and separate rooms. It was only about $60 a night too. I loved it. The scenery was great. There was tons of beautiful plants and trees around.
I really loved the mayaland hotel in Chichen Itza it was super nice
The Playa canek boutique in tulum

There was a hotel I stayed in Bath England I can't remember the name but it was cosy

We rented a house out one Christmas in North Yorkshire
The house was beautiful had a hot tub and the rooms were super cosy
We did it again the next Christmas at a different house with a swimming pool and beautiful rooms.
Both these Christmas stays were lovely
Royal York in Toronto. It was big with two bathrooms and a livingroom but the decor was so beautiful I felt as thought I stepped into Marie Antoinette's bedroom. It was comfortable and I never wanted to leave
@
Jenny1234
Been there actually! It's kind of fancy though, but yes very historic. Anything with "Fairmont" in front of it is pretty fancy and $$$ in Canada.
I forgot the name of it but it was a few miles( like 15 )from Disneyland. I got it super cheap on Priceline. It was basic but so cozy and quiet. You can't get those deals anymore.
1. Olgeby in Wheeling, WV
2. West Baden in French Lick, IN
3. Old Faithful Inn in Yellowstone Nat'l Park
4. Grand Californian in Disney World.
5. El Portal in Sedona, AZ
A little hole in the wall in Pincher Creek on a cold, rainy night. The hotel wasn't great but the company was incredible.
Premier inn where I fucked a girl 4 time before realising the windows were open lol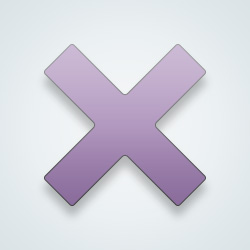 SW-User
Coziest a hotel in San Diego
A place just outside the city of Dallas. It had a slight 40s theme as they had restored the building. We had a chalet that had a panoramic view of the city.
---
564 people following
Hotels
Personal Stories, Advice, and Support
New Post
Associated Groups
Forum Members