It's not fair that a Democrat won in Alabama. That's not supposed to happen. Alabama is the reddest of red states. They need to do the election over.
You mean backwards and full of ignorant, hypocrites? That kind of red state? The kind of state that rails against public health care and welfare but actually take the most money out of those systems... away from the blue states that put more money in than they take... those states? Fucking hillbilly, white trash drains on this country they claim to love so much.
what does a 'red state' mean?
@
USAalltheway
Im a true independent American ... shove your 2 party system ... wake the f*** up the "america" you live in is in the past ... Its Ameri-corporation now . Jobs aint commin back now matter what god you pray to unless its the god of money and greed...
Greed one of the 7 deadly sins... oh yeah... you were sold down the river of distraction and ignorance... you just dont know it yet but your children will...
@
Iamalostsoul
Videos are fake news. They take everything out of context. Except James O'Keefe 007's videos; those are awesome.
@
USAalltheway
not fake news actually. Look it up. All the info is available on government websites. It's data and facts. Things you don't seem interested in.
@
Iamalostsoul
Data and facts don't apply to the real world. They're just academic systems invented by ivory league liberals.
@
USAalltheway
To quote your soon-to-be-impeached president. SAD!
Lol the guy that ran against him has sexual harassment accusations. Of course that pedo wasn't gonna win.
@
Violentxdelights
It's fake news. Roy Moore never dated a girl without the permission of her mother. He even said so himself.
@
USAalltheway
he was in his thirties while the girls were teenagers 😂 this isn't up for debate. He lost, get over it
@
Violentxdelights
If a woman knows how to clean a house and take care of children, then she's ready to get married to any man her parents approve of. You just don't understand how family values work because you're a liberal.
Hell Yeah!!! red or blue WTF cares... scratch one slimy career politician! Now for the other 534 membs of congress woooohooo get them out!!!!!
Accept reality the Republicans lost.
@
Dlrannie
No, it's not fair. This is just like when Obama became President.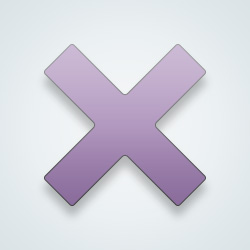 SW-User
I'm with you my fellow redneck.
---
11,444 people following
Home
Personal Stories, Advice, and Support
New Post
Associated Groups
Forum Members