Do you remember the reason EP closed down? That they were obliged to share the servers' information with government/companies..?
From what I've heard, there was a fair amount of drug dealing going on and also a murder of a woman who met up with a guy she met on EP..
Authorities wanted access to the site archives but the owners refused to comply siting privacy issues wich led to EP being shut down...

I remember one very curious and suspicious thing that happened there but it was near the end and I never figured out what really happened..
I thought part of the reason had to do with the murder of a woman who had gotten together with someone she met on EP. But that might've been why the information was being sought.
Complying with authorities was never the issue. I'm pretty sure EP ended up releasing the data, otherwise you would have heard more about it in the news.
EP was running on donation there wasn't enough to handle all the mess users were creating.
Money people, money has always been the issue.
Privacy? you're wasting your time worrying about it. if you're not doing anything illegal you're safe. Because I can assure, there are all kind of cops in here now. They mostly focus on Suicide, drugs and sex trafficking. Only Russians, Syrians and North Koreans spies focus on politics.
EP and SW have posts you should stay away from
"Incest",
"Overly sexual teens"
"Blunt attacks on politicians"
"People asking suicide advice"
"Sollicitation"
Someone died after she met a man on EP, she was wanting assistance in suicide. I think that was the straw that broke the camel's back. EP did a lousy job of monitoring the site even with members reporting such things. It was attracting all sorts of perverts including child predators.
Was that the issue ? I thought iy was due to the teens getting into trouble and due to many adult grooming cases where EP also came up as the connector and so was craigslist..
I assumed it was just burn out by the staff who didn't want to work at a social media asylum for the criminally insane
Just dont let people know all of your information and youre good.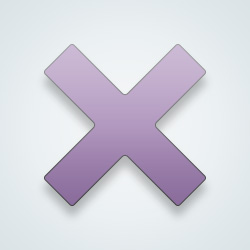 SW User
Yes too much of mess and US govt was involved
---
16354 people following
Similar Worlds
Personal Stories, Advice, and Support
New Post
Group Members