sometimes i hate posting stuff on here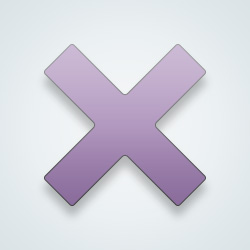 SW-User
this is exactly why i don't ever go into detail about what's troubling me and delete my posts regularly. i just wanna vent, man.
i get it but at the same time you post something for all to see you gotta expect every kind of person to respond not just those that have positive feedback.
i feel people are pricks online and say stuff they never would say in person. it's not about being vulnerable to the public it's that people need to relax and be respectful @
Datdudeblack
@
NiftyWhite
i agree but shit this is online most people are relaxed being pricks. even in real life people dont really respect one another. the only reason most people are decent to one another is b/c they dont want to be shunned for being a piece of shit for those that care about their image. online i wouldnt expect any real respect with anonymity.
*nods* yep.
one of the few reasons I rarely post anything other than responses.
That and I'm sober. When I'm drunk questions seem like a fun thing to ask.
I think you should post what you want. I also know that you have to be prepared for people to be assholes 💅🏻
Rightt?? Omfgg i thought i was the only one who thought that
all over the internet really. people comment to others and i'm just like..... reeeeellllaaaxxx@
loveIy
That is true.

And we do so often unaware of the inadequacies we display, and the hypocrisy that can be detected if one is capable to spot our behavioural patterns.

I decided to ignore arrogant and judgemental perspectives. We can only control our own reactions.
Freedom of speech = Universal ignorance.
Nobody seems intellectually inclined, or at least abstractly open to possibilities nowadays. Majority are slaves to either concrete data or irrational beliefs.
To be expected. Most people on these sites aren't exactly operating at peak mental capacity.
You tell them Nitty ,back the f k up Its mostly a good crowd though . take care Ms White english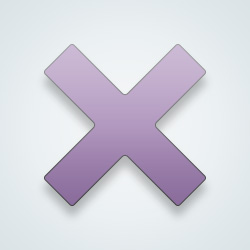 SW-User
A reason I don't post as often as I've wanted to
The reason this is occurring, is because there is no Moderating taking place on this website. This place is like a self-serve vegetable stand at the end of a farm lane way, where one helps themselves to the corn but is entrusted to leave the correct payment in the can which is welded to something solid. And of course, people dine-and-dash when given the opportunity to steal, especially when the farmer is off plowing her fields and not watching the store.

This website is no different. When there is no one there moderating the content of a post on a daily basis, there are those who will steal all the corn, steal all the money and then torch the vegetable stand just for the hell of it. When we know better, we do better. But not knowing any better speaks volumes about the culture of a country a person is representing whenever they post on websites such as SW.
---
19,560 people following
SimilarWorlds
Personal Stories, Advice, and Support
New Post
Associated Groups
Forum Members