50 and up generations only is abuse more prevalent now than it was back then when y'all were coming up
Just turned 50. I had a fantastic home life compared to many. I know abuse is often hidden and it has ALWAYS been around because evil has ALWAYS been around. But when I see where our culture is today, what is accepted as ok, how many people, especially children, are neglected and abused, I can honestly say that I believe it was not like this when I was growing up. It is very sad to see. What is interesting to me is that all along the way, many voices were warning us about the direction our culture was going. They were mostly marginalized and even laughed at by those who carry the most influence in our culture. Voices that pointed out the obvious dangers such as the increasing violence portrayed in the entertainment industry, those who warned against the dangers of pornography and how it objectified people as vehicles by which we could pleasure ourselves instead of seeing them as valuable and individual persons. It is not rocket science, the problem we have today needs no "professional" to interpret it for us. Unfortunately, common sense is very uncommon today. Everyone is responsible for being a decent, caring and respectful person. For those who choose to neglect that responsibility there is a justice system that should be allowed to worked efficiently and fairly.
[@25801,DeluxedEdition] Time and time again sexual predator monsters who are brought to justice almost exclusively are revealed as gluttons for porn. For us to pretend that porn is an acceptable expression of our natural sexuality is just willful stupidity. And our culture is filled with willful stupidity. I am completely convinced that there is a direct connection to porn and child abuse as well as other types of abuse and criminality. It really is time we trust our common sense and stop listening to so called experts whose livelihoods depend on making the simple complex. I agree that for so many the need for greater sexual gratification leads them to more and more perversion until fantasy can no longer satisfy and reality is the next threshold to cross in their pursuit of self pleasure. There are those who would make a distinction between different types of porn. They would be quick to classify porn into more acceptable and less acceptable categories. But those same people are often the ones who would say that we are not supposed to stigmatize porn and those who consume it, leading us to inaction and further decline. I, for one, have had my fill of self worshiping pseudo intellectuals in our culture claiming to have some sort of greater wisdom than the rest of us concerning the many ills of our society. The average person is MORE than capable of distinguishing evil from good. The unleashing of perversion in the name of freedom ideology that has been pushed on our culture especially over the last 60 years or so has taken it's toll and born it's rotten fruit.
[@25801,DeluxedEdition] Thank you for your kind words, I appreciate you starting the conversation.
---
It was so much more hidden then compared to now. "What goes on behind closed doors is their private business", "A man is entitled to knock his wife around a bit if it's called for", "Scream quietly or the neighbours will hear" all illustrate how many people felt at the time. The world's first ever refuge for women (and their children) fleeing abusive partners opened very close to where I was living at the time. I was just a kid then.
[@15534,TopOfTheWorld] heart and sad face
[@25801,DeluxedEdition] google Erin Pizzey if you want to know more about that first refuge and how it grew into an international movement.
[@15534,TopOfTheWorld] wow she is truly a hero🥺
Probably the same. I suspect it is talked about more now though.
Why didn't they talk about it back then? Excluding the concept
Of social media. Why didn't mom go to aunties house and say hey this is been going on? [@662526,tj78610]
[@25801,DeluxedEdition] I guess maybe a few things come to mind. One, there was probably less complete understanding of what is truly abusive maybe, and what would be done if you did report. Maybe it would be the concern of maintaining financial support. Also, likely, people just kept stuff in more - almost an "acceptance" of fate, rather than a "set your fate" culture.

Also, I think even a 50 year old wouldn't understand this compared to someone who is say, 80. The world in my youth was vastly different than in my parents'youth.
Come on, how many of your female friends you know have gotten hit by a boyfriend? Yes, abuse is more prevalent. Just go around and ask women in their 50s and 60s if they've experienced domestic violence, and then ask women in their 20s & 30s if a guy has ever hit them. That will tell you everything.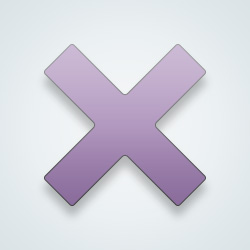 SW User
I'm not sure, I think it's maybe reported and acted on more now.
Why do you think that is? What's the difference?

[@1190214,TUFKAL]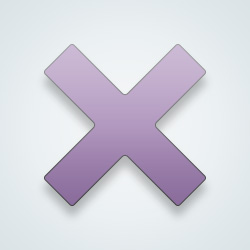 SW User
[@25801,DeluxedEdition] I'm only guessing here, I don't have any evidence. I think attitudes have changed about the role of women in families and society. Police used to be more reluctant to be involved in "domestic" matters, though there is still a lot of room for improvement.
👀 just here to see the replies. This is interesting
---
21529 people following
Community
Personal Stories, Advice, and Support
New Post
Community
Doing Good
Group Members