Are you able to tell the pre-storm sky?
Wayfinders used to do exactly that.
Especially at sunrise and sunset.

Since forever , people have used the clouds to predict the weather...its even a sort of science.
Yea. You can see the sky get gray or blackish looking, or it might get like the sun is out, but the ground is real dark from the clouds, and the wind starts to pick up a bit, a huge storm is definitely coming. We've had it happen. No tornado or anything like that, but real strong winds mostly, 60 to 80mph gusts once or twice. Definitely scary for sure.

I don't wish that on no one. And everytime I hear about a storm like that, I hope it skips over everyone in the area.
it is fun when the power goes out from storms then we fire up the generator and switch the house over to generator power. 😺
[@1201479,twiigss] the rating should be on the generator and also in the owner's manual for the generator. Do you pet the generator and say nice generator when it is powering the fridge?? 😺
[@487102,trackboy] 🤭 Nah. As I said, it's my dads house. The whole generator thing that's something he does. It's kind of like, I'm not allowed to know. For example, there was a yellow jacket nest above my bed. Several years ago I smoked in here and the ceiling was so yellow, you could see the boards.

So one day I decided to try and clean the ceiling. Well my hand went right through the ceiling above my bed, (didn't know why at the time) surprised that I didn't hit the nest or the wasps, but I put a piece of cardboard over it. (the yellow jackets ate away at the drywall) Anyway, a year goes by, nothing is done. So I was talking to a guy at work who said he does drywall. Told my dad about all that and my dad says, who is it? Told him older gentleman I work with has 10 years drywall experience and would help me fix this hole.

My dad says, nahhh, I really shouldn't be putting fixing it off. So we take down the cardboard and wasp central is now in my room. Anyway, we got the hole fixed with new piece of drywall in the ceiling and plaster on top. Then my whole room I repainted, we got new plug outlets, I got a new ceiling fan, new carpet, so it looks really, really nice in here now. I bought all paint, the fan and the carpet. And my dad helped with the outlets and some of the painting around the window frames and he painted the ceiling, and he installed the new fan.

So because it's his house, I can't really do much if something breaks, he's got to know about it, and then it's up to him to fix it, because he doesn't want anyone else in here doing it. Even if I paid $500 for a contractor to come in and put new windows in my room, nope, he has to buy the windows and put them in himself.
[@1201479,twiigss] why is the generator top-secret??? should be a full-power outlet, it is round and will have the nema number and voltage, and current rating of the outlet. is it a NEMA L5-30 outlet??? wow was a wasps nest!! happy to have your room all fixed up?? should be a watt rating on the generator. 😺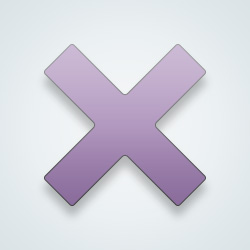 SW User
Yes indeed, especially in the leaves of trees. They turn upward when ready to receive rain.
Yes. My Mom used to talk about a mackerel sky being a harbinger of rainy weather ahead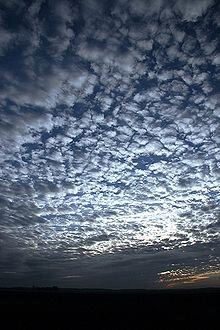 Even before the sky, wind patterns are an indicator for me.
Yep, the fish has a unique pattern also
---
21509 people following
Community
Personal Stories, Advice, and Support
New Post
Community
Doing Good
Group Members