This post may contain Mildly Adult content.
What's the psychological explanation for this ? I associate sex and the impact of dying as the same thing
Hmm. Curious.

In French, orgasm is referred to as "[i]petit mort[/i]," meaning little death.

Orgasms can vary in strength and feelings.
In the best, the sense of ego or self disappears. There can be experiences of merging with infinite light, floating in an ocean of honey, being one with the universe and the universe is comprised of infinite awareness and unconditional love.
Not everyone has experiences like this; it happens more often among practitioners of tantric love.

In people who report near death experiences (medically they were confirmed dead but were brought back), it is quite common that they report similar experiences.

I believe the linking factor is a sudden flooding of hormones from the pineal gland in the brain.

It can also occur in Satipatthana or Samadhi meditation, and is known as the first jana or stage, a symptom which shows how well the meditator is sustaining focus.

Other than this, I can see no connection between sex and death, except for people with heart disease.

At 18 -21, as long as you're healthy, I think you could consider yourself safe.

If an old woman can be permitted to offer a tip, please choose your first partner with great care. Let him be a man who really knows how to respect and love both physically and emotionally.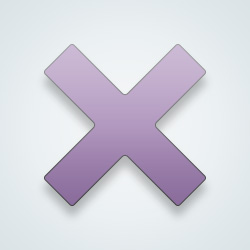 SW-User
It's because, either way, you're fucked 😊
The purpose of sex is to pass on the gift of life unto someone else. Maybe subconsciously you are reminded you will die.
Aristotle made the link between the two believing that a satisfactory end to sexual pleasure in some way lost you some of your 'life force'.

And that every time you 'satisfied yourself' you denied 'life' the chance to bloom.
And that this in turn would shorten your life.

An idea many religions seemed to take up as their own for the same reason.
The French call the orgasm "petite morte" or little death.
---
23,736 people following
Community
Personal Stories, Advice, and Support
New Post
Community
Doing Good
Group Members