This post may contain Mildly Adult content.
Are you able to peacefully disagree with someone?
yeah i can have a full conversation and even express frustration at times, which isn't always harmful, and come out unscathed the other side. it takes mutual respect & enough knowledge & effort on both sides to come to any kind of compromise/conclusion. but i also am human and sometimes can't be bothered or am unable to hold it all in. i try not to do it in a way that will harm others. and i regard everyone with the same expectation. but i'm not surprised when it doesn't work out (most times).

most people are ignorant to themselves. if you don't know yourself, you can't carry a conversation because you will be too fearful to fully listen to the other person.
im good at disagreement and not afraid of it. people resort to insults all the time when they disagree with you on something but once you do that back they'll get more mad so i dont bother. its important to keep it civil so they cant be immature and have an excuse for it
@
YoungPoet345
if theyve already started being disrespectful, its hard to get them to stop. calling them out can make them aware but sometimes it triggers people more. either case, you need to stay focused on what the initial source of disagreement was and not let them pull away from that, since its a very common tactic to do that
@
Zaxel
I gotcha. I just saw with every time we tried to approach it, they'd ask a question about the main disagreement which may include insults, I'd respond, then they'd launch more insults and attacks. It was like they had an agenda of how they wanted it to go and how they were going to insult me. They didn't seem to have any intention of holding a peaceful discussion. It would be a long windy discussion full of insults where they'd eventually maybe understand my perspective. And I just didn't want to make all that effort while being attacked. Anything I said just made them more upset. I said I feel you're being disrespectful and I don't want to be insulted so I'd like to step away from the conversation. If we cannot have a peaceful discussion.
@
YoungPoet345
thats the right way to go about it. also when you say that, sometimes they try to say more insulting/triggering things to get you emotionally riled up so you feel compelled to keep dealing with them in that emotional state. its almost like the argument itself is not whats important but a sort of emotional high that appears from being in that combative mode for some people
Oh I lose all respect if after a discussion they can't see anything but vile and hate for my opinion
@
YoungPoet345
well even if I disagree with your opinion I will defend to my death your right to express it
It really depends on the opinion? Some get me riled up tbh. And I'm not talking about politics. I can handle differing political opinions and I normally won't flip out over that.
Yes, I can discuss the touchiest of subjects very civilized
I can peacefully disagree.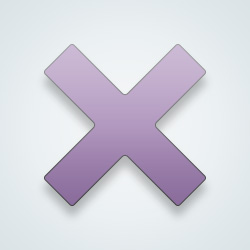 SW-User
I can. I only lose respect for people when they're clearly idiotic or a complete asshole. Depending on what is needed of me I can also attack, threaten or ignore quite well, too.
I can peacefully disagree. But then most people think that I don't really care. That's not what I wish to project. I am just not an argumentative type of person is all.
---
23,713 people following
Community
Personal Stories, Advice, and Support
New Post
Community
Doing Good
Group Members