How come some honest and blunt people are disliked?
Same, give me blunt honest truth anytime
[@446022,Bushmanoz] Same. I would tell my friend, "Don't tell me what I want to hear." I got after her for lying to me about something and she said she didn't want to hurt my feelings. I yelled, "Well you managed to do that anyways! You lied to me! I had to find out from a stranger than my own best friend that couldn't even tell me the truth! Stop lying to protect my feelings! I don't want you to protect my feelings!! Tell me the fucking truth!"
I hate being lied to.
[@1023345,DizzyLizzy94] Yeah I agree, some people think they are stopping you from being hurt when they lie about certain things, but no, you are actually causing more hurt and taking away trust, which I feel is one of the worst things you can take from a person
You are spot on. People would rather be coddled and have their agendas accommodated than to be told the truth about themselves. It's too painful to them.

[quote]"People will do anything, no matter how absurd, in order to avoid facing their own soul. One does not become enlightened by imagining figures of light, but by making the darkness conscious."

― Carl Jung[/quote]
People tend to be more fragile overall these days. Not used to the challenge honesty provides.
[@596789,StraCat] I know. Pathetic. People wants the soft, sugarcoated lies.
[@1023345,DizzyLizzy94] It seems that way. I have always appreciated people who were as honest as I, even though it doesn't make us very popular.
People don't want to listen to the truth.

And 90% of the time, even if you are honest, there's no guarantee that they will listen
[@854020,brokenswordsandshatteredshield] There's no point in telling them if they dont wanna listen.
[@1023345,DizzyLizzy94] exactly.

That's why honest people are disliked
[@854020,brokenswordsandshatteredshield] When someone asks me again, I'm jist going to say, "Are you sure you want my honest answer?" Or "I'm not going to tell you because you always get angry when I tell you." That's what I'm going to do.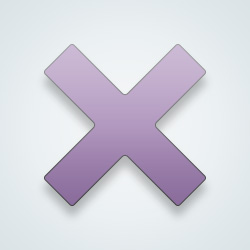 SW User
They want people to tickle their ears... I'm not guilty of that. If anything I'm too blunt.
[c=#359E00]words more damaging than sword[/c]
---
21345 people following
Community
Personal Stories, Advice, and Support New Post
Community
Doing Good
Group Members