What is the right time to quit??
Better wait til after your check if you plan on quitting on the spot
In the USA you're supposed to give 2 weeks notice, not that everyone does it though. Just don't expect job references if you up and quit without proper notice.
[@16806,cherokeepatti] they have no paper that says I'm working there not even my id
[@11338,moonthesolitary] wow
The professional thing to do is give two weeks. Don't burn bridges, you never know who you will work with again in the future that could hold things against you.
[@1430,Lackwittyname] I didn't sing any contract before I started work they don't even have my Id
[@11338,moonthesolitary] So do what you will, my answer was not what you should do but what the professional tact is. Say you give no notice, and Person X was your boss. Say in 10 years you are looking for a new job and really like this opportunity, but Person X is with that company. Maybe Person X is not the direct hiring person, but has the ear of that person and can influence on if you are hired or not. Always best not to burn bridges.
I will say give them two days to find a substitute
Maybe your kind gesture will help you in future or not but it will always fill u with joy of being a helping hand to others
[@426287,Immenselydist] I'm always thinking for others more than myself they made me teach today when I'm unable to stand on my feet
[@11338,moonthesolitary] that's their bad they will pay for it but u don't let your inner goodness die for their bad deeds
Get your check, then give them that two day notice. Surprised though it's only two days. Most ask for a weeks notice.
If you can, give them a little time to replace you. Otherwise, if you're in a right-to-work state, you can quit whenever.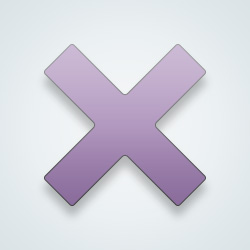 SW User
After the paycheck. Just two days notice? Whoa. That is fast.😳
What's wrong with the job?
[@386170,ScarletWitch] It's horrible! The kids r out of control and I'm handed responsibilities more than what I'm getting paid for
right after you get your paycheck and screw them
---
22133 people following
Community
Personal Stories, Advice, and Support New Post
Group Members