for national belgian stutterday, lets ask the important questions. are you bothered by stuttering?
same I remember liking a normally confident guy tripping a bit when he talked to me lolz
[@712527,AgapeLove] can i know what it is i'm wondering?! i'd love to know! i'm quite silly and get called out on being silly and crazy so its not new to me :p
[@16938,popmol] I was mocking you for how not smooth you were being but then realized that it was mean, and that it's up to her to decide whether she enjoys obsessive worship or not.
[@712527,AgapeLove] me not smooth? isn't smooth when you're a sweet talking a lady to try to take her home? i don't have to be smooth cause thats not what i want! i'm always serious and always honest! she is a lovely lady and theres people on this site if they would say i want to visit belgium can i sleep over at your house they could :p

and its also a joke! and she might not like it and she can tell me but like she is my queen, i have multiple angels and others here that i react to like this :p but no worries i'm not offended easily xD now i know if you say something like that its meant as a joke or a valid critisism :)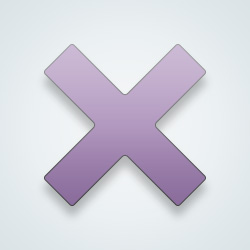 SW User
Yes, I'm bothered by stuttering, in me. It makes me seem less confident and I know some people see it that way too. They roll their eyes when I stutter, like "this guy doesn't know what he's talking about". So I try not to as much as possible.
[@731023,KaiTheHuman] it suck you have it! but i'm giving you a thumbs up :) i don't mind it one bit! i always say look at the words mean and not the way its said :p
Sometimes. Most of the times I find it cute but it annoys me sometimes that I have to wait for the person to finish even though I already know what he/she meant
[@9882,Iliada] well its impolite to interrupt but if its someone you know well i guess it doesn't matter?
[@16938,popmol] Either way it's impolite, especially if it's someone I know well. It could also lower someone's self esteem so I try my best to hold up a neutral face and be patient
[@9882,Iliada] well thats lovely of you!
[@1001706,OhKelsey] how come?
[@16938,popmol] Impatience, I suppose.
[@1001706,OhKelsey] haha well thats just in general :p
I c-c-c-c-c-cc-c-c-c-cC-c-- ca-c-cc-c-c-c-cc-c FUFUUUUUCKKKCKKCKCKCKkLJGKJFGD
---
22139 people following
Community
Personal Stories, Advice, and Support New Post
Group Members