Have you ever had the urge to update people who said you couldn't do something, on your progress?
Good for you well done..why care what the others think your too good for that.
[b][i]A bullet to the head is what they need. For being disrespectful. That's just me tho.[/i][/b]
You have achieved what they expected you couldn't for good reason. You are hard-working, dedicated, etc. People like that likely won't care and they will hear likely what you have accomplished. You should be proud of yourself. Just keep moving forward like you are. Your path of stars is enough for everyone who cares to see. Good job, Nikki.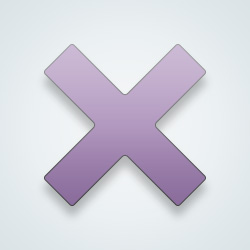 SW-User
You go girl 👊 Make them bishes regret what they said
Living well is the best option.
It helps to ignore some and to surround yourself with positive people. You're doing the right things. They are the ones screwing up.
@
Crazywaterspring
I haven't seen these folk in years. But I'd like to friend request them, show them my degrees when I get them in May, with a nice picture maybe.
Good idea. Make sure you're all dolled up for that picture too. And have a BIG smile. They will respond with negativity. But that's their problem.
---
24,382 people following
Community
Personal Stories, Advice, and Support
Associated Groups
Forum Members