Why is bi-polar (manic depression) so misunderstood? I hate how everyone puts that title on someone just because they have a temper or something
[i][c=#BF0080]I have been saying this for awhile. I have a good friend who was diagnosed and I don't see it at all. I've known quite a few with it and I believe they have it, but it's crazy how many people are diagnosed with it just to settle on something. [/c][/i]
a lot of people are overly judgemental and don't take the time to truly understand something. they also have a bad habit of thinking all of us living with it have the same type and symptoms which isn't true at all.
Seems everything is over-diagnosed these days ... always thought of bi-polar as being more passionate, impulsive, and fiery ... love that aspect of people's personalities ...
It's basically your feel good brain chemicals making you hyper and not able to sleep. Sometimes they can snap and get crazy, but it's also a fun time lol
There's not a lot of public education about it. People are ignorant, and judgemental.
That's why we need professionals to make proper diagnosis.
people are fucking judgemental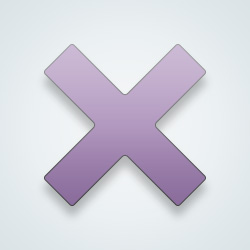 SW User
Ignore them. Temper is sexy
---
21746 people following
Community
Personal Stories, Advice, and Support
New Post
Community
Doing Good
Group Members