Is it normal to grow apart after high school and college years?
Yes, it is absolutely normal for friends to part ways after these years. We simply are growing up, developing other interests and going our separate ways. Some fiends get married and have children and often find new friends that they have more in common with. Sometimes when we move to new locations, it is difficult to make a friendship work if both parties don't put forth interest and work. I have been in your shoes. I have moved away on 2 occasions. 1 to go to college and 2, to return to college and am now living in my college city away from my hometown. On op of of that, I got ill, am unmarried with no children while most of my former friends are married and still live either in my home town or in another state. We simply grew apart. Although it can be sad at first, it is a natural, normal part of life and sometimes those people are meant to be in our lives for only a season. It is healthily and ideal to try to meet new people, gain new friendships with similar interests and they can meet you where you are in life.
[@458459,sweetiepoo] That's.....pretty sad. Friends we were friends with are now no longer part of our lives.
[@633460,BeautiyRose96] I know. It is sad.
Yes, it is very normal to grow apart. We all are learning & growing & everyone's interests change. They change. I change. I'm actually best friends with a gal I went to school with and never associated with or didn't feel apart of her circle and then 25 years later we develop a friendship. The best friends I had then I don't consider my best friends now, although they are on facebook, as are a lot of my class mates. People have always come and gone & I've learned that is just life, but it doesn't mean not to give your all while they are in your life. I've unfriended people just because and people have done the same to me. Just live your life. Be true to you and carry on.
[@687022,Wolfdancer] Yeah I guess so. I'm frienda with a girl I wasn't friends with in high school.
You grow in different directions, and some who were seemingly normal turn out to be obnoxious adults with whom you do not want to associate. It's a normal thing to happen, but you can fill your life with friends and interests that are a better match, rather than hanging on to old relationships simply because of school ties.
[@22121,toddr13] That's so sad but I guess it's normal. I've had awesome friends in high school and 8th grade but now we don't talk anymore.
[@633460,BeautiyRose96] Sadly, life and people change sometimes. However, it's not all bad as you can sometimes grow with certain friends and retain them for life.
As time goes on, you may have little in common with them.
So because you are "unfriended" means nothing...she probably still believe you two are friends and just don't need/use social media much
[@633460,BeautiyRose96] give a phone call and say what's up ...see if she wants to do lunch ...ya know use REAL social skills and not internet
[@5201,black4white] I guess I'll give it a try. Last time I tried to call but she didn't answer.
[@633460,BeautiyRose96] then move on life goes on and it happens daily
Yes, this happens. Especially if you move away.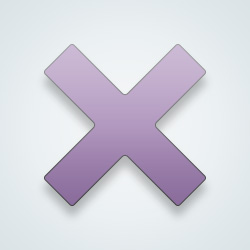 SW User
So sorry, but yes it happens unfortunately.
---
21746 people following
Community
Personal Stories, Advice, and Support
New Post
Community
Doing Good
Group Members