Did anyone watch the documentary of the first modern Brit?
I've recorded it, but yes "go back to your own country" and hatred for immigration is mind boggingly stupid. I asked an American who was complaining about immigrants how many generations it took to belong to a country.
[@406205,Babylon] Exactly! But it's challenging to break the wolf pack mentality many have. Humans have had it since the beginning of time but to think like that in modern day society makes no sense. We're no longer fighting for survival as we were then. Immigrants are used as scapegoats because everyone needs an explanation and someone to blame right?

They raise the point of race being a modern construction in the documentary too. Oh and cannabilism was mentioned..which always makes great tv.. k, enough spoilers.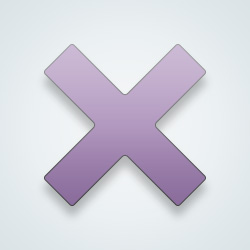 SW User
Which essentially lands to an idea, no land is yours or ours.
I did read about that and it's cool but not surprising. After all, Humanity did originate in Africa. We are all descended from Black people.
That's pretty awesome thanks for sharing I'm going to look up this documentary.
Neat. I'm going to read into this further.
---
Suggested Posts
21733 people following
Community
Personal Stories, Advice, and Support
New Post
Community
Doing Good
Group Members