This post may contain Mildly Adult content.
Someone from a dating site messaged me on Facebook.
I wouldn't respond at all.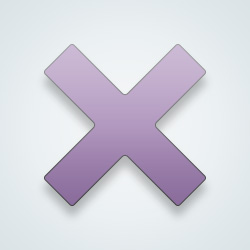 SW User
I'd say ignore it. They usually search by name and pics, it's not that hard to find profiles on the internet these days. If you want to reply, do it the way you think is right.
That's why I went to POF. OKCUPID got lame.
And yeah anytime someone crossed the line and goes to Facebook, red flag.
Don't respond. Find him on okcupid.com and send him a message there. Be like "oh hi. You were one of my top interests (or whatever they use) and strike a conversation there. If things are going well, then give him ur fb and if he says he already sent u a message there, be like" oh that was you?? No way. How did that happen?"
He will then proceed to explain everything. And that's when u decide whether to continue talking to him or not
Yeah, no that's creepy af. He crossed the line with that, especially if you are one of those people who have a lot of personal stuff on Facebook because you just use it for family. I would block him, I think someone from a similar site did that to me once because "I wasn't replying." I blocked him 😧 that's creepy.
and yet another reason that faceBelch is such shit ..
LMAO ... the Mils really get fucked over a lot
[@10925,waleskinder] I wouldn't say that, other than the economy shit's been good
[@687510,terribleperson] Now you can only see messages if both people have liked each other's profiles.
They r trying to make us pay now huh
[@687510,terribleperson] Haha probably. Seems no one cared about "seeing likes" so now they're trying to limit the chatting part of it, maybe. 🤔
---
Suggested Posts
21733 people following
Community
Personal Stories, Advice, and Support
New Post
Community
Doing Good
Group Members