With all these school shootings that are occuring, should teachers become proficient with a hand gun, and keep it in the class room?
Non. Sounds like fuel on the fire. I can see a few bad scenarios playing out with that.
---
I think teachers should be allowed to have a firearm secured in a locked safe that only faculty or security know the combination.

Here are more ideas

I also think hiring more security.. at my high school of about 8000 students there were only 10 security and only 3-4 were there at any one time.
My school was big, it took a good 10 minutes to walk from end to end and it was 4 floors. It took about another 4-5 minutes to get out on the other side of the gym ,football and baseball fields.
A school needs enough manned security to patrol and secure each entrance and wing..


Schools should limit entrances into the school, and each entrance should have a manned security station. Service doors, emergency exits and secondary entrances should be locked and secured with limited access .

Each room should have a steel sliding door /plate that can be slid and locked to reinforce the door entrance. Students should be taught how to slide and lock it down..

Rooms facing outside can have a emergency exits for quick egress

Hallways can be locked down in sections with sliding steel doors limiting access in case of a breach..

Each classroom should contain a trauma station with a dozen or so IFAK kits.
These IFAKs should also be strategically placed throughout the schools facilities. Students and faculty should be trained to use and administer the kits on the injured..
These kits have been proven in combat to saving thousands of soldiers lives. Similar combat type trauma would be expected in a mass shooting.. by the way, these arn't just for shooting trauma, they can be used in any trauma situation..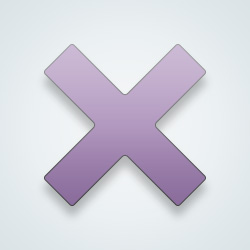 SW User
then when some crazy kid has a meltdown and the teacher says, right I've had enough, I'm gonna get rid of that one..

bang bang you're dead kid
No. Marksmanship and gun safety aren't within the job descriptions of teachers.

There is a serious correlation between school drop-outs/expulsions and crime. Want to know where all the crime is happening? Easy, it's the same place where the kids are either dropping out or being expelled from school. Want to know who is committing most of that crime? It's the kids who either dropped out or were expelled. That's where the focus belongs. Whether special educators, special police units, or social services, someone should be sticking to those kids like glue.
Nah, everyone just needs to wear a bulletproof vest everyday to school.
[@352419,5thApprentice] [b][c=#008099]There are some students in Chicago who go to school wearing bulletproof vests under their uniforms due to the high crime that happens in their school and outside on the streets.[/c][/b]
🤔 I don't think so.

Shooting a gun in a defensive posture around children in a school requires more than accuracy but knowledge on weapons manipulation such as unholstering your weapon, drawing it out and precise quick thinking. Not to mention basic room clearing techniques and producers. Which believe it or not takes a lot of time and money on the range with knowledgeable people instructing.

It's not unlike a martial art at all. It requires patience and constant training to learn and keep up with these skill sets.

Id rather see private contractors with police or military backgrounds pulling security. Or allow a teacher to bring a gun if they can show they are proficient and willing. An honestly I don't even see that working. There wouldn't be enough public backing for it.

Remember after 9/11 they had the nation guard at airports? But people were so intimidated by them they did away with them carrying rifles. An then got rid of them all together?
Yeah and have tanks on the playground and mortars in the dinner hall
[@324037,Dlrannie] I can think of several Defense product companies that would help. Maybe bring back Cheney as Education Secretary? 🤓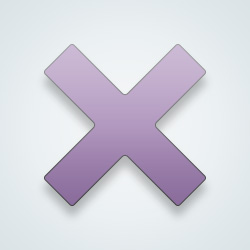 SW User
or we can ban EVERYTHING because we're civilized beings
I don't think that's the most efficient way to approach this. We need a few armed off duty or retired police or military men on site. The number depends on the size of the school. No one should be allowed to enter a school building without passing scrutiny by the police.
Nothing cures the gun problem like one more gun, huh? Bring it to school--put it someplace a determined kid can get to it and that fixes the shooting problem. I'm guessing with your logic you think the best way to help a dead man is to give him some medicine.
No, teachers can be crazy trigger happy morons like all the other mofos out there buying guns by the dozen and shooting everyone in sight A.K.A The American dream.
Pistol whipping for corporal punishment?
At my daughters school they have police, teachers, and administrators are trained and armed. I happen to like and support this decision.

[image deleted]
---
Suggested Posts
21733 people following
Community
Personal Stories, Advice, and Support
New Post
Community
Doing Good
Group Members