What do you think about being youtuber?
You need a lot to become big on YouTube:
1-Thick skin. People are going to be assholes.
2-Constant uploads. You can't slow down or stop or your channel will not grow.
3- Connection to a big YouTuber. It's all about who you know. Making it without anyone is almost unheard of.
4- Good quality equipment doesn't hurt.
5- Good editing.
6- Good personality.
7- Reliable crew as needed.
8- A second source of income. Basically just a standard job. This means you need to watch what you say online because your work place can locAte the video and fire you for saying something controversial. It happens.
9- Focus on one video type per channel.
10- Don't become big by criticizing or hating on other youtubers . The people watching then are only there for the controversy you create and will leave as soon as you try something else. Additionally, good luck getting a connection with another youtuber if you're known to treat them like garbage.
[@1005333,SexualHarassmentPanda] hey panda. Just wow. Your advice really great❤. I will following it..😁
---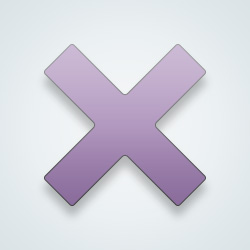 SW User
95% of youtubers don't get paid enough to live off youtube alone. If you can do it then awesome but just don't quit your day job as of right now.
[@508294,theartlady] yes it is. Since it will not be easy as well. I just thinking working in someone else company really tired then it consuming a lot of my time.😞😞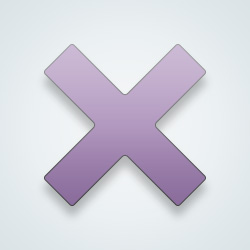 SW User
[@951661,Theresia] it is and you're right. Working for other sucks the life out of you
[@508294,theartlady] Yes absolutely😞😞
YouTube is a hobby, and nothing more.
I post things for fun and as a creative outlet.
If I ever made a dollar doing it I'd be stunned.
[youtube=https://www.youtube.com/watch?v=q4B7K_frZFU]
[@777164,xixgun] is it your youtube channel? It's look like supercool😁
[@951661,Theresia] Thanks. I have no idea what I'm doing there
[@777164,xixgun] at least you have make it😁
It might be cool, I've thought of doing it myself but you have to do something on there that's you're really interested in so that you can stay motivated and inspired
[@834864,coffeedimplez] yes totally. You are right because motivation is key for people do something great😁
I have thought about doing it too. It seems to take a couple of years to build your followers to where you can make a living though.
[@78387,Stereoguy] yes you are right. It's need time but though it will be rewarding as well😁. Hey you have to make your own too :)
[@951661,Theresia] I am definitely considering it.
Unless you have a newly unique subject, the platform is overly saturated, breaking it into youtube in near impossible now.
[@712671,NativeOregonian] agree with you sometime it's saturated that's why need something different. Do you have any suggestion?😁
---
17303 people following
Goals, Dreams & Wishes
Personal Stories, Advice, and Support New Post
Group Members