this is such a broad and possibly vague question but it's puzzling me
It's called an addictive personality. Anything you do, you do with 100% of your willpower. All of your attention is focused on it and nothing else.
[@11256,Jordayray] Mmmm I'm not a psychologist but I think people can have an addictive personality without being addicted to a substance.

Take everything I say with a grain of salt lol. I THINK these things; I don't know them.
okay that's fair lol, thanks for your input though![@998562,SinlessOnslaught]
[@11256,Jordayray] You're welcome.
Focus is like something that almost possesses you, you can't force yourself to do it or be interested, you just are or you aren't.
I think focusing on more than one thing would kind of defeat the definition of focus. You're just very focused.
I would say that it is good that you can focus on only one thing at a home. Your chances of being good at it and making it a success increases when you concentrate on one thing at a time. Choose the one that gives you the most happiness and pursue that. All the best!
If you are a perfectionist, focusing passionately on one thing may help you cope with pressure in the other areas. It may also have to do with confidence. If you are feeling good about one area you focus on that.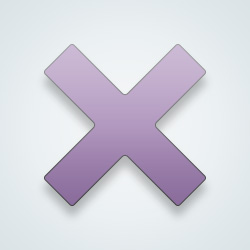 SW User
so you can focus on things well ?

And that's the problem ?

Nah
You give 110%
It's a good thing you're probably an amazing lover
---
17303 people following
Goals, Dreams & Wishes
Personal Stories, Advice, and Support New Post
Group Members