Is it true the average American never visits other countries during their lifetime?
Some haven't left their mother's basement 😏
Yup. A lot of Americans have never ever left their country. 🤔 Some have never even left their own states.
38% of Americans never had a passport. Most that have traveled, went to most likely Mexico or Canada but that's basically it.
I don't know but Americans have a huge, continent wide country we can mostly drive across. We can easily visit oceans, mountains, deserts, plains and virtually any climate without leaving the country. I've been to nine or ten foreign countries and 44 of the 50 states. Foreign travel was fun and interesting but little compares with the North Pacific, the Grand Canyon, New England or NYC.
Yes that's probably true but considering the size of the US and the lack homogeneity travelling within the states can still be quite the trip.
They're too fat . The planes can't get airborne.
Unfortunately some can't handle the culture shock from state to state, or even county to county. Any wonder they have difficulty embracing diversity?
Honestly have no idea what the actual stats are. I've been to several countries at this point and I know lots of people that have traveled abroad for vacation.
Probably, America is a huge place... some don't have a reason to visit elsewhere especially with how costly travel can be.
Not according to Forbes magazine based on a survey of 2000 people.

https://www.forbes.com/sites/lealane/2019/05/02/percentage-of-americans-who-never-traveled-beyond-the-state-where-they-were-born-a-surprise/?sh=40b0e2ad2898

[quote]The results are pretty amazing, and perhaps explain the gaps of knowledge many Americans seem to have of the world:

-- Eleven percent of survey respondents have never traveled outside of the state where they were born.

-- Over half of those surveyed (54 percent) say they've visited 10 states or fewer.

-- As many as 13 percent say they have never flown in an airplane.[/quote]

[quote]-- Forty percent of those questioned said they've never left the country.

-- Over half of respondents have never owned a passport.[/quote]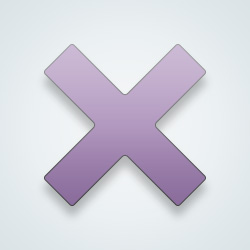 SW-User
Many haven't even left their hometowns let alone another country
Other countries? Well I'll be damned..
---
7,849 people following
True Friends
Personal Stories, Advice, and Support
New Post
Friendship
Health
Group Members