Do men and boys wear briefs ,underpants y fronts.and what country do you come from
Well, I always wore Y-fronts as a young boy and I still wear them now. I can't speak for other guys though, maybe they wear girly underwear. I just don't know.
[@670089,KebleBollyJocksford] what make of y front do you prefer
Or not bothered
I'm fussy
J jockey low rise sport white y front
Adidas
Reebok
Beerens white a front
Marks an spencer y front
Usually white ,blue is cool to
Just sit so nice under my tracksuit bottoms
[@677586,Whiteyfronts] I'm not bothered about the brand as long as they are both comfortable and cheap.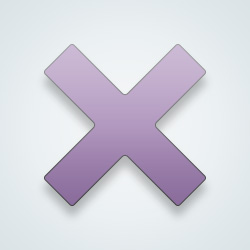 SW User
I don't know any boys that intimately! Really wtf?
[@ [@670089,KebleBollyJocksford] sorry just didn't like what he implied
Still think he's a dh tho
[@677586,Whiteyfronts] Why don't you just message him and call him a dickhead in a private message, then block him after that? The rest of SW don't want to see a tirade of insults on comment threads.
[@670089,KebleBollyJocksford] ok thanks
Better idea
I prefer y fronts ,I'm in the uk!
I used to care what people would say in changing rooms!
No one actually gives a shit .
More men wear y fronts than boys
I don't think any boys wear them in fact
Yet fashion polls state they have never been more popular !
I'm not a freak by the way !
Just like y fronts
Growing up most boys wore white briefs. At the Y, I saw a few young boys who wore boxers. As we got to middle school more of us switched to boxers. There really wasn't much variety except in the pattern on your boxer shorts.
I think a man looks good in a classic y front brief.
---
Suggested Posts
37267 people following
Style, Fashion & Clothing
Personal Stories, Advice, and Support
New Post
Associated Groups
Category Members