UPDATE: It's only been 4 months (seems much longer) since my Mother & I were reunited and it's been going great! She comes to visit me a couple times a month(we talk every few days). She has shared, with me, some of her childhood history, telling me what things were like. Things were difficult. She's brought pictures for me to keep, of other family members. She was born in the small city I live in now, and she's taken me to the cemetery to show me where some of our relatives are buried. I had a birthday in early April, and then there was Mother's Day. Those two Holidays always broke my heart, and this year, it was just so wonderful to know my Mom! I bought her a beautiful bouquet of flowers. And I've received some special things from her too. Our friendship is growing and I am so blessed to finally have found her & for her to want to be apart of my life now. So many adoption stories don't always have happy outcomes.
So, I did write my mother a letter and instead of showing up unannounced, I mailed it to her. I heard back in a weeks time! She would like to meet! So my cousin, who she knows, is taking me Friday (tomorrow)! We talked on the phone for hours last night and I called to tell her good morning this morning! How wonderful it feels to know that she would like to get to know me and have a friendship! I am just beyond excited for tomorrow and the days to come, that I get to know ALL my family and develop some lasting relationships! My, how my life has changed!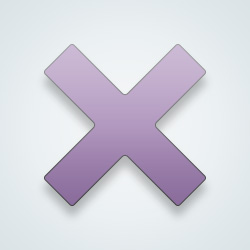 SW-User
You are a very kind person. To give your mother a chance to explain herself and an opportunity to reconnect with a child she has abandoned is amazing. I hope everything will fall into place and you lead a happy and healthy life with your family.
---
318 people following
Adoption
Personal Stories, Advice, and Support
New Post
Associated Groups
Forum Members