I was not born in December. [I Am a December Baby]
If you want to live in a Godless socialist country, pick one and go. You won't be missed.
@
DCarey
I do not think there is a godly country left on the face of this planet. Just a remnant. 6,000 who have not bowed the knee to Baal. Are you one?
Europe will welcome you back as soon as you are ready. 🌷🇪🇺
@
helenS
Yes. We have our own. So does Scotland and NI.
@
LilirWyddfa
The UK is so very complicated... it reminds me of the pre-WW-I Austrian Empire.
@
helenS
I wasn't there. But UK is not one nation. It is four. We each have our own parliament. Ours is called the Senedd. And there a few smaller nations who deserve more independence like the Cornish. Cornwall is officially an English county but they have a language very like my own.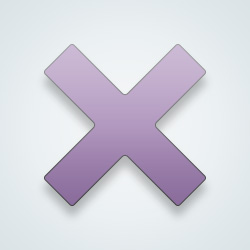 @
LilirWyddfa
WTF means What the four letter word.
It isn't a Welsh word!
@
LilirWyddfa
Well.....🧐. i have no intention of saying the 'f' word,even with asterisks...and if you don't know what it is i am not telling you.I can't think it has a Welsh translation either.
Crisis after crisis, that sounds about right 🐣
@
Kwek00
Already Boris wants less devolution. Less devolution will mean more bloodshed. Otherwise quiet people will give their lives.
@
LilirWyddfa
You think? That sounds pretty heavy.
Sorry, I was watching Tottenham vs Antwerp
No....let's be optimistic.🏴󠁧󠁢󠁷󠁬󠁳󠁿
@
LilirWyddfa
Mae'r grŵp cyntaf yn llai agored i niwed. Dylai'r ail fod ymhlith y cyntaf ar gyfer brechu os yw'n ddiogel.
---
74 people following
December
Personal Stories, Advice, and Support
New Post
Associated Groups
Forum Members