In what ways has education failed you?
Years out of school systems, and as I grew older and learned about life and history, it became clear to me that much of what COULD and perhaps SHOULD have been taught to me and my fellow students, was not. I also believe that many who teach history or are those who formulate what should be passed on to students, CONTROL/CONTROLLED what was to be taught. History covers a broad area. It's not only about our wars, but it's about the people, their backgrounds, their lives and experiences that are a part of America and its history. I am grateful I took on a habit my father had, which is reading. My eyes have been opened by the many books I have read over the last 10 years since I retired. And my father...a man who guided his son to see the world in ways perhaps his schools (s) were not. I'm not a big fan of liberalism, but with respect to my father, he had a streak of it (not radical-but realistic and practical and applicable) that served me well. I would not say education necessarily failed me, but it could have enhanced my existence too. That said, I 've a lament, that being, too, I wish I'd heeded the admonition I heard everyday as I went off to school. My Mother's words..."Pay attention in school!"
[@822235,soar2newhighs] I get what you mean. Very wise. Reading is also a very good thing to do....
I don't respect teachers, they know their subjects but their authority is false. I learned that from their poor judgment
[@383281,Jackaloftheazuresand] what?! I would never not respect a teacher. Unless they gave me a good reason. I guess in some cases they can have poor judgement
[@961187,ShaythePanTransMan] That was my school life, they would punish for things that they shouldn't like telling us to get our supplies but then yelling at us when we got up or when we get knocked into them by another kid and they blame us
[@383281,Jackaloftheazuresand] wow I guess you had bad teachers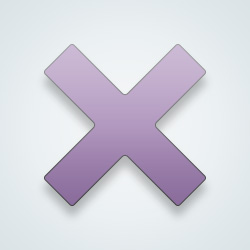 SW User
Biology and Chemistry. I'm dumb making formulas.

No matter how many times my teachers explain, I'm having hard time to digest what they said.
For me it's my human biology course, it's failed me by being too hard
---
18326 people following
Education
Personal Stories, Advice, and Support
New Post
Associated Groups
Category Members