This post may contain Mildly Adult content.
so confused by mixed signals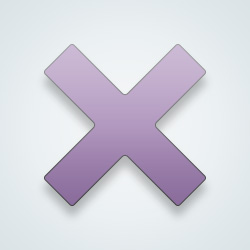 SW User
it's probably because you're ugly or old. or ugly and old
Because we can. Just because we are sexual beings doesn't mean we want it real time on here, and maybe we just don't want it until we are comfortable.
[@1132659,habibti] facts. So glad I'm gay, my friend. 🖤
[@605647,DarkHeaven] Hello my friend. Hope you are doing well. I am sneezing and I think its probably an allergy.😷🤒
[@328405,Mondayschild] Hello, child of light. I'm always glad to see you, my friend. Light and love. 🖤🤗
To engage in public convo. It doesn't mean we want to send the words "mmmmmm" to you or see your dick in PM's. A woman can be sexual under her own terms. It's not an open invitation.,
[@11509,Keepitsimple] i consider membership in a group an invitation. yet their profile says otherwise
isnt the reason for joining a group to engage with one another??
If they really wanted roleplay, sexting and things like that they would say it. Pictures are never an open invitation.
Ok, I looked at your profile. This place is a meat market to you. That explains why you sound like you do.
ive posted a wide variety of topics
you are in a group claiming to like nude men pics i noticed
They're just being selective so don't get too excited
I believe for many it's a power play - deliberately emphasizing their sexual attributes so they can berate males who show any interest. "[i]What do you think you're looking at, you pervert[/i]" It's not usually that brazen, but I have seen 2 naked females displaying themselves very ostentatiously on a public boulevard, deliberately drawing a crowd then verbally abusing male observers for looking at them.

It's a 'Gotcha' gambit. Eric Berne described the game in the 1960s and gave it the name Rapo.

@habibti Is this the reverse sexism you say is so much fun?

Of course millions of cleavage-flashing young women are not playing the game, at least consciously - just mindlessly following what has become the fashion for their gender and age group.
---
7829 people following
I Like to Flirt
Personal Stories, Advice, and Support New Post
Dating and Relationships
Singledom
Group Members