I Do Not Support the Spread of Christianity
Really. You really think you are either being original or provocative?

You also show the hatred athesists have in their hearts. You must have a deep insecutiry and great emptiness inside you feel you must fill by convincing yourself you are morally and intellectually superior to hundreds of millions of people you have never met, and hundreds of thousands of writers you have never read.

Looking forward to reading your eqyally enlightend attack on Islam...or are you too afraid to do that and can only take the safe and cheap shot?
That's religion in general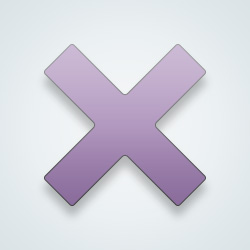 SW-User
We are also able to critique it dispassionately, we can understand it without believing it, we may also find it unnecessary to call attention to it when it doesn't warrant our attention ....:)
@
suzie1960
Hahahaah! OMG! YOU say you know more about a religions than at least ONE BILLION people who are its followers and I am ARROGANT one?
YOU call 2 BILLION people sheep because they follow Christianity based on no reading you can cite and I am the INTOLERANT one?
You really are now a self-parody.
Keep telling yourself knowing more than others do about their religion and that when people (2 BILLION) don't agree with your profound outlook (ever read Chesterton, Johnson or Belloc, oh scholar of Christianity?)you may label them stupid animals (sheep) makes you MODEST and TOLERANT.
And keep telling yourself writing posts full of hatred for people you neither know or understand is a humane and worthwhile thing and makes you superior in every way to those billions of "sheeple" out there. You are certainly delusional enough to do so.
Good bye and good luck...you will need it.
---
71 people following
Disliking Christianity
Personal Stories, Advice, and Support
New Post
Associated Groups
Forum Members