New life. New devotion. Part of my personal journey with God.
Beautiful testimony.
Prayers for continued blessings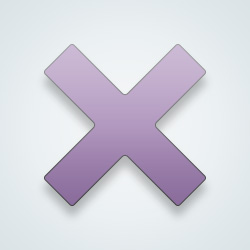 SW-User
Such a wonderful testimony, thanks for sharing it
@SW-User Yup. I have plenty more because when you turn to God and bear witness, you don't stop seeing him around your life. For instance, I was working at a pizza joint because I was desperate ok? I have bills like school that I'm paying for, and this job is just crappy in this economy. I'll do it regardless because of my obligations, but I pray before work all the time so that I continue to glorify Jesus with everything I do. Well, I ask for guidance and then was taken back. I was spiritually pulled to quit my job off the bat even though I had no plans to, but that little voice told me, "This is just a distraction. I have better plans for you, if you trust me."
So, I quit based on faith alone and like He's the king of all kings. When a king tells you to do something or offers something even better for you, you bet your butt to take it. Hahaha! Anyways, the next day I received an offer from a dealership wanting to hire me as a mechanic. Of course I took it, and they got me in today for an interview and I got the job. I went from making pizzas for $11 an hour to $20 an hour, certifications paid for, and all the benefits that come with it in my field of expertise. The timing was divine and such a gift I wasn't quite expecting considering I had returned home where jobs in my trade was almost non-existent in my area.
We are never alone when the LORD is with us..
---
730 people following
I Believe In God
Personal Stories, Advice, and Support
New Post
Associated Groups
Forum Members