GOD will send a strong delusion.....Can you see them in this world of ours?
I think God wants us to encourage each other. God is not willing that [i]any[/i] perish.
....and so it came to pass that God created magic mushrooms for us to partake of and be delusional, so much so I almost fell off my unicorn.
Not yet...

The scripture that you quoted is a prophecy.. I believe of the great end times deception.. The deception will be the Anti-christ claiming to be the Messiah and he will be able to perform lying signs and wonders so that all those who have rejected the The love of the truth ( The Gospel ) they will believe that the Anti-christ is the promised or returned Messiah and they will worship His image and will receive the mark of the beast.. They will be damned to the eternal lake of fire..

This is why it is so vitally important to believe The message of Jesus and trust in His Atonement.. Those that do will have their minds guarded from being deceived and will never worship the image or receive the mark of the beast..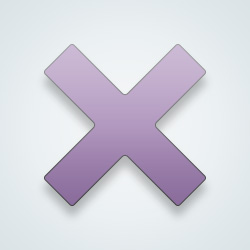 SW-User
Yes, God is so "kind" towards those who love Him. Much like most of us.

Bye bye.
---
730 people following
I Believe In God
Personal Stories, Advice, and Support
New Post
Associated Groups
Forum Members