How many other families, people and friends do you know that have broken relationships? Now I want you to think of a trait in common that you can see in all those involved in it. Hard, isn't it?

I was doing some thinking the other day, and I finally found something I have noticed between all these people.
Addiction.
Not to intoxicants.
An addiction to love.

All these people are DESPERATE for love. Which is why as soon as even a tiny conflict comes between those in a relationship, both partners don't feel loved anymore, and things go down hill quickly from there. Sometimes bumps like this get passed over for a long time, but it all just builds up, and someday that desperation for love tears everything down, leaving broken homes and unhappy people.

Like every usual teenager, I too have the 'love bug'. It's natural. However, I recently broke up with someone. This person was quite seriously into me. But then I realized something. She was into me, not because I am who I am, but because she wanted me as her plaything. I was her 15th boyfriend. For her, having a bf wasn't been in love, it was physically owning and being attached to someone else. It didn't matter who, she just HAD to be in a relationship.

Now that I see it, I notice this trait in a lot of fellow teens, as well as parents that have broken up their marriages. I think this is why we have SO many broken relationships today. Because people date and fall in love, not because they like the other person, but because they just want somebody to be with. Of course there is the whole attraction thing, and 'oh, who's cute vs. who's not', but looks don't cut it. You can't love and expect to love someone for a decent amount of time you only like because of your looks. You have to be comfortable around them. Understand them like a good friend. That is real love, and that is what so few people today understand.

More importantly than anything, I think there is one question you can ask yourself that will prevent hard relationships in your future. Ask yourself this. "Can I see myself in everyday life with this person, five years from now." What about 20 years? 50 maybe even? What would your relationship really look like?
1-1 of 1
1-1 of 1
---
2 people following
I See Too Many Broken Relationships
Personal Stories, Advice, and Support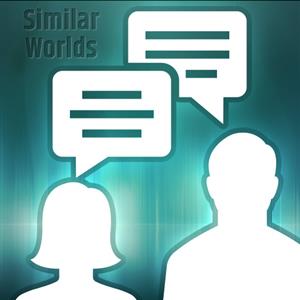 New Post
Updated:
4 yrs ago
Content Rating:
Non-Adult
Group Members
Report Group