This post may contain Mildly Adult content.
The WHO said that COVID complications can be reduced if people just simply exercised.
They're not wrong. Respiratory susceptibility can be indirectly managed by physical activity.
[@1165787,DazednConfused] Didn't say they were wrong. Most of our country isn't 900 pounds because they care about their health. Of course there's other factors like depression that should be taken into account so I get it. Sometimes people can't help their situations like poverty or homelessness (even I argue the homeless could be more healthier than the rest of us because they get up and exercise a lot not by choice lol so that's a compliment, they are not lazy) but there's a large chunk who can and for those people, those people just don't care.

We also have a large chunk of the population that doesn't believe, want to, nor be healthy, they also don't believe we even have a virus.

That's why I said good luck with all that, we could have a major virus that turns us into zombies OR just for example, scale down on factory farming and eat right, most people would choose to turn into zombies and eat the brains of their loved ones before ever doing anything that takes hard work.
---
Does exercising yoru right hand count?
[@394395,CULTure] should it be done naked?
[@1168905,Semenstains] Yup and with a santa hat for the spirit of christmas.
[@394395,CULTure] I can't get over the fact that I actually did it. Pics or it didn't happen right?
i'll be sure to do some situps while I hack up a lung
[@394395,CULTure] [quote] could be proven wrong of course but I'm of the view that humanity is prone to being suicidal through some weird act of evolution I don't understand yet.

I mean there's self preservation for sure, but I'd wonder if there's some other mechanisms in place for when a species gets too out of control like maybe something overrides the self preservation mechanism in favor for collective suicide or something.
[/quote]

I think what you're hinting at is relational autonomy. You'll find some writings about but until now there has been no clear-cut explanations describing how it can go against collective self-preservation. The observations have been made though in cults.

Add to that the fact it's controversial mainly because of its implications in reality. There is general over-emphasis in academia on individualistic autonomy. Lot to do with politics and economics preferences these days, eh even in medical sciences we need to shift to group dynamics.

I really think you should work on the topic, it's very interesting theory.
[@542305,Miram] I found something close and wrote another post about it but it wasn't the main subject. Said a lot of interesting things though.

https://similarworlds.com/2449251-I-Am-Facinated-By-Human-Behavior/3658185-Is-Humanity-Suicidal-by-Edward-O-Wilson
[@542305,Miram] Actually I think it could explain cults very well, if you think about it, cults program what's basically already dormant in people. It exploits psychology and insecurities. So I think in this way, cults override the conscious by instilling subconscious destructive behaviors that override self preservation to benefit the secret goals of a leader, in this way the cult member does help the group survive through self preservation if the cult member believes in a cause enough.

So it kind of fits with self preservation and evolution if one thinks about it, even if all members suicide themselves to death, the idea will live on forever. People who the ideology speaks to will forever pick up on it so the idea survives even if the people don't.
This message was deleted by the author of the main post.
This message was deleted by its author.
This message was deleted by its author.
This message was deleted by the author of the main post.
Yeah it could also prevent many other things, and that would lead to preventing death from the virus. Guess I'll die then 😂
[@8344,HannibalAteMeOut] Yes indeed, exercise will prevent many other things. Hopefully people will take action to do it but I doubt it.
No they said five million could be saved with exercise..heart disease,vascular disease
This message was deleted by the author of the main post.
[@335376,bookerdana] Every time you comment I'll delete, you're trolling and a waste of time. I'm leaving up the rest of your responses because it's valid to the post but everything else you're pretty much just trying to argue about the new WHO [b]Covid guidelines[/b] for health which is what the article says it is.

There's multiple sources that directly relate obesity to COVID getting worse in young people, if you're too biased to figure out that the WHO produced the new guidelines because we have too many obese people and that makes COVID way worse than it should be, then you're not going to be on my post.
This message was deleted by the author of the main post.
The article says COVID, the one I posted, it was in the NEW COVID prevention guidelines from the WHO just yesterday. Manipulative time wasters (trolls) will be deleted on the spot without a word.
This message was deleted by the author of the main post.
---
35 people following
I News
Personal Stories, Advice, and Support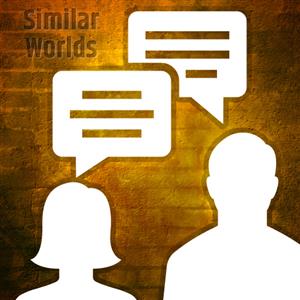 New Post
Group Members