This post may contain Mildly Adult content.
Sorry for your loss. I looks like even with the loss of her she keeps on giving to you. We all handle things in our own way and if we can make the hard times in life give us positive lessons we gain so much more from it. And that is not always easy to do.
[@810330,rjc36] Thanks so much my friend. I've learned to appreciate life even more since my Mama passed away. The one thing I'll always remember is her giving and compassionate nature, how material things meant absolutely nothing to her. She loved and cherished her children more than anything else in this world.
As always, beautiful shots and prose. Yep, OCD can be very productive 😊
[@1657,sensualbeauty1] It's really great that we share our common feelings. Yes, that sun is really shining!😎🤗.....brightly!
[@1657,sensualbeauty1] Thank you, so much, for all your very kind words:)
[@400392,Oster1] You're very welcome, I know how difficult it is to lose someone you love so much.
Take care and thank you as well. 🤗
Good Morning!
Lovely sentiments as always!
Although I'm still hanging on to my "impetuous impulses"...I think I have one or two left 😊.
Have a wonderful day my lovely friend.
Stay You! ❤️
[@910835,luctoretemergo] Good morning my friend, as always thanks so much truly appreciated. I will definitely strive to be me and not allow the haters to get to me. 🙄

Have a fabulous day, happy Friday.💓🤗
Great pics B. And such a lovely message not only to your daughter but to us all.
You are a very special lady.
I love you
P
[@517376,Snyderp69] Good morning P
Thanks so much, leaving a legacy and some sound advice for our children is important. Hope you have a wonderful time today. 💓🤗
[@2476,heavyone2] Thank-you appreciated my friend. Have a wonderful day!
[@1657,sensualbeauty1] Hey,, you too!
[@2476,heavyone2] Thanks my friend, hope the sun comes out as promised. 🤔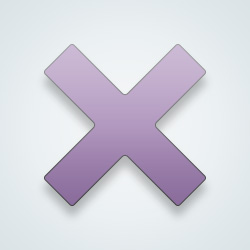 ---
4703 people following
I Am a Free Spirit
Personal Stories, Advice, and Support
Parenting and Family
Group Members